turnstile gate
How should turnstile gates be installed on different occasions?
by:Shenzhen TGW Technology Co.,Ltd
Many people may do not know how to choose a turnstile gate, some even don't know the types of turnstile gate. Now, ShenZhen TGW Technology Co., Ltd will introduce the knowledge of smart turnstile gate in detail for you.
Smart gates fall into three broad categories: flap turnstile gate, tripod turnstile gate, and swing turnstile gate.
Flap turnstile gate is a non-contact channel detection and control intelligent channel management device using the latest mechatronics control and drives technology. Multiple sets of sensors control the entrance through the glass door wing, enabling authorized  personnel to pass without any hindrance such as single inspection. denying unauthorized access, and providing high-quality entrance and exit control.
Flap turnstile gate is an economical and powerful anti-trailing device of the intelligent channels, which occupies fewer channels and requires less installation environment. And TGW - TT008 is one of our elaborate reasonable design with a delicate appearance.mechanical and electrical integration box-type tripod turnstile is a cheaper turnstil of  channel management equipments with a powerful anti-trailing ability and the most compact structure equipment.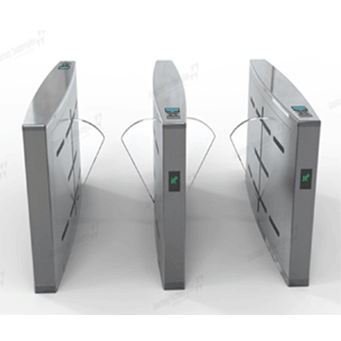 Tgw-fh004d is a semi-high intelligent swing turnstile gate with a simple appearance and reasonable design.Intelligent swing turnstile gate is a kind of non-contact channel detection and control of intelligent channel management equipment, adopted the latest electromechanical integration control and drive technology, multiple sensor control through the glass doors of inward and outward, the use of the equipment with entrance guard controller, authorized legal personnel can pass without any obstacles, refused to unauthorized access, thus provides the high quality of gateway control.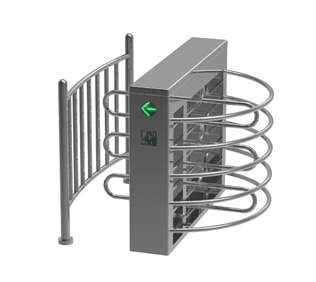 Tripod turnstile gate is mainly applicable to occasions with a relatively large human flow. The channel width of the tripod turnstile gate can reach up to 550mm at the maximum. Therefore, the tripod turnstile gate is only suitable for people, not for non-motor vehicles.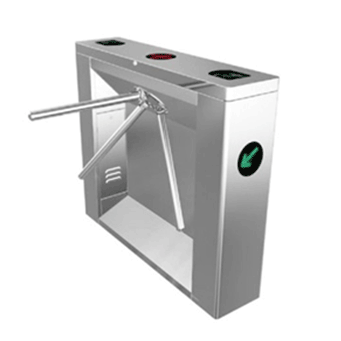 Tripod turnstile gate is the best value for money.Flap turnstile gate and swing turnstile gate are also good.
Flap turnstile gate is mainly used in some high-end occasions, flap turnstile gate can not be used alone, it must be composed of two or more than two channels, flap turnstile gate for the channel made up of two sets of 550 mm, generally also can only, if in a wheelchair or baggage can also be used in addition a long telescopic soft flap turnstile gate,
Like a flap turnstile gate, which allows passengers to push wheelchairs and large bags, the flap turnstile gate is popular with customers for its convenience and fashion.
Its price-performance ratio is relatively neutral among the three, as it costs twice as much as the tripod turnstile gate.
Moreover swing turnstile gate, swing turnstile gate is mainly used in some communities or factory to anybody and non-motor vehicles, swing turnstile gate the advantage of its channel width is wider, the biggest can reach 1800 mm, very suitable for community or do the narrow place at factory gate, in order to save place and traffic safety, a doorway into the channel and non-motor vehicles, motor vehicles
Swing turnstile gate compared to tripod turnstile gate and flap turnstile gate, you may feel that swing turnstile gate is the most suitable 
For more information about turnstile gate,please click here to wikipedia.