parking access control equipment
by:Shenzhen TGW Technology Co.,Ltd
A smart parking access control system is composed of software and parking access control equipment. Software refers to a computer license plate recognition system.
The system has the functions of license plate reading, image processing, feature extraction, license plate symbol recognition, license plate color recognition, and distinguishing different license plate types. The system can not only recognize the license plate automatically but also automatically charge fees. In addition, the system can also control the camera intelligently, fill the light intelligently and switch the gate intelligently. The license plate recognition system is the most important for people to pass access control without stopping.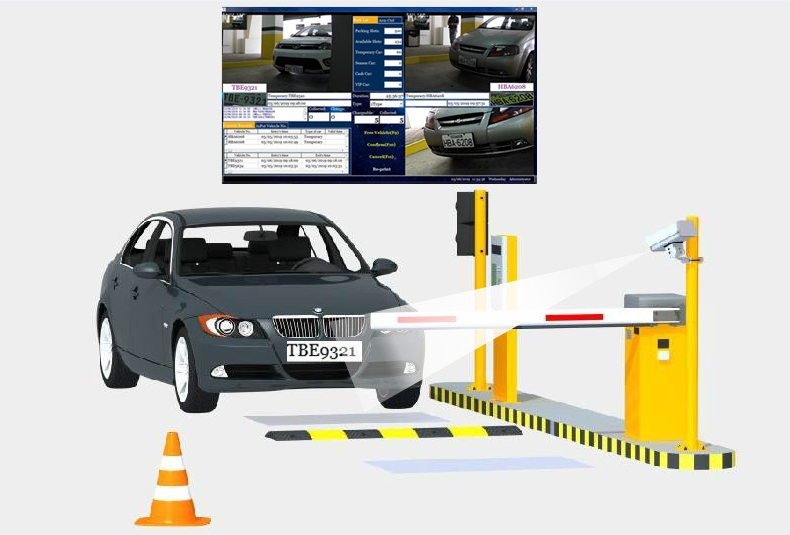 Parking access control equipment includes a camera, smart gate, LED display and ground sensor coil
1. The camera
The camera of parking access control equipment is not an ordinary closed-circuit television camera, but a specially modified hd camera with built-in LED light, which can adjust the brightness through an intelligent automatic light supplement for image acquisition.
The license plate recognition camera can work normally in the case of heavy rain and sunshine.
2. Intelligent channel gate
Parking access control equipment is fully automated with no manual control and is operated automatically by the identification system, unlike traditional parking access control equipment.
3. The LED display
LED display of parking access control equipment is associated with the recognition system. When the recognition system extracts vehicle data, vehicle information will be displayed on the LED display, including license plate information, fee deduction information, parking time, etc.
4. Ground sensor coil
Sense coil of parking access control equipment may be known by fewer people, ground sense coil is buried in the ground, there will be a speed bump in front of the ground sense coil , when the vehicle to slow down to the ground sense coil camera by image acquisition to feedback the information to the recognition system, recognition system to the information on the LED display, and manipulation of the intelligent way brake complete brake switch road, a series of operations.
What benefits can parking access control equipment bring to us?
Are you still going to some paid parking lots? Are you still worried about waiting in line to pay for your car?
Parking access control equipment includes access gate, control center, management center, guard box, ground sensor, self-service payment system, and other equipment.
According to the different needs of customers, the parking payment can be divided into cash, credit card payment, self-help machine payment, mobile phone APP mobile payment, etc., as we can see from these payment parking charge system is more and more intelligent, more and more dictionaries, to a great extent, save the parking queue to expend our time.
On the one hand, we are constantly upgrading the parking access control equipment to improve our parking efficiency, and on the other hand, it can help us solve some problems in parking charges, such as some parking lot administrators charge arbitrarily, and some acquaintances can pass the access control without paying or paying less. In addition, during holidays, parking managers will raise parking fees and do not give owners invoices.
And install the smart parking access control equipment can solve these problems well, people need to pay when they leave the parking lot with the full amount calculated automatically by the parking lot management center software, administrator just check whether the results are correct, they have no right to change these data, thus avoiding the problems occurred in charging fees.
At present, the parking problem has become a common topic among car owners. To solve this problem, the construction of a single parking lot cannot solve the problem. Parking lots are changing towards the direction of intelligence
For more  information about parking access control equipment, please click here to wikipedia