Thermal imager
by:Shenzhen TGW Technology Co.,Ltd
---
Infrared thermal imaging body temperature test system Launched
Recently, outbreaks of new coronaviruses have occurred all over the world. One of the main symptoms of COVID-19 is abnormal body temperature. Experts said that the new type of pneumonia exists from person-to-person, so the number of people imported from all over the country should be reduced and strict screening test measures should be taken, especially the temperature test.As companies resume work and schools begin, the world is about to usher in large-scale personnel movements. How to quickly screen the temperature of mobile personnel is a very urgent need. To this end, Shenzhen TigerWong Technology has adopted a brand new Thermal imager to respond to the COVID-19 and do a good job in defense.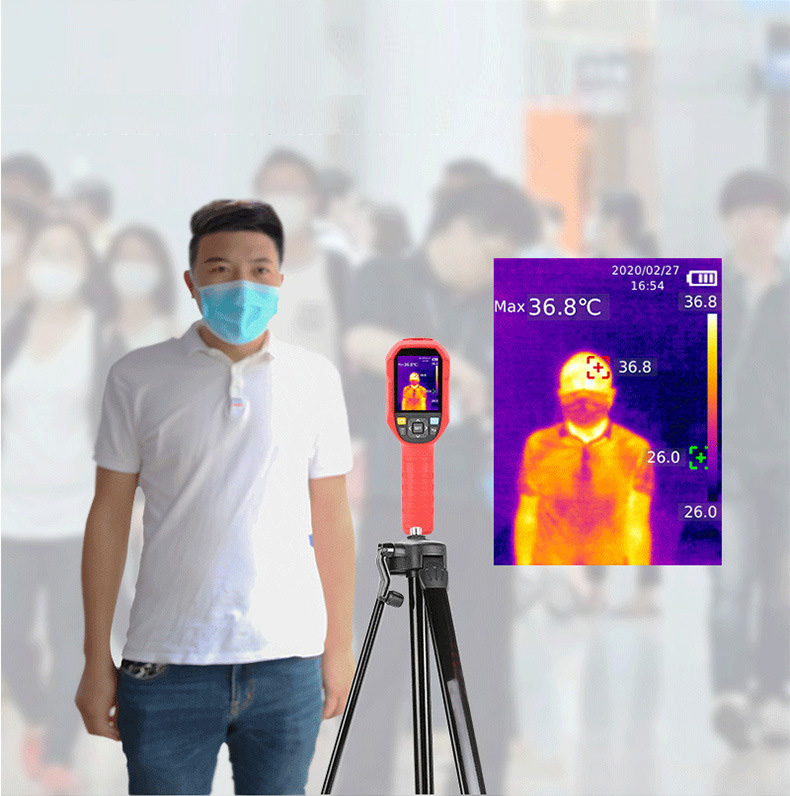 Thermal Imaging is a detection device that detects infrared energy (heat) by non-contact and converts it into an electrical signal, which generates a thermal image and temperature value on the display, and can calculate the temperature value
---
Advantages of Infrared thermal imaging body temperature test system
Infrared thermal imaging body temperature test system has obvious advantages: long distance, non-contact, multi-target, suitable for airport, subway, railway and building entrance. The significance of the temperature test lies in the pre-screening, which is mainly used to find persons with suspected fever in the crowd, and to carry out accurate temperature measurement and follow-up inspection.
At present, the infrared thermal imaging camera cooperates with the background software to form a "body temperature screening system", which has the following functions:
1. Non-contact rapid body temperature screening
2. Long distance, large area, dense crowd flow
3. Intelligent alarm, fast statistics
4. Infrared and visible light superimposed temperature measurement analysis results
---
The picture of Thermal Imager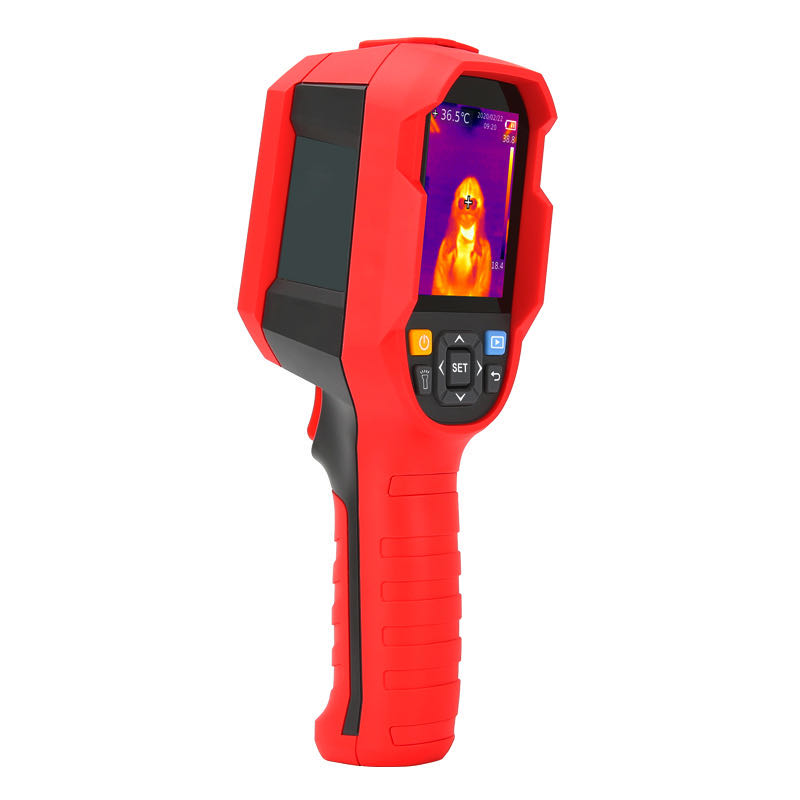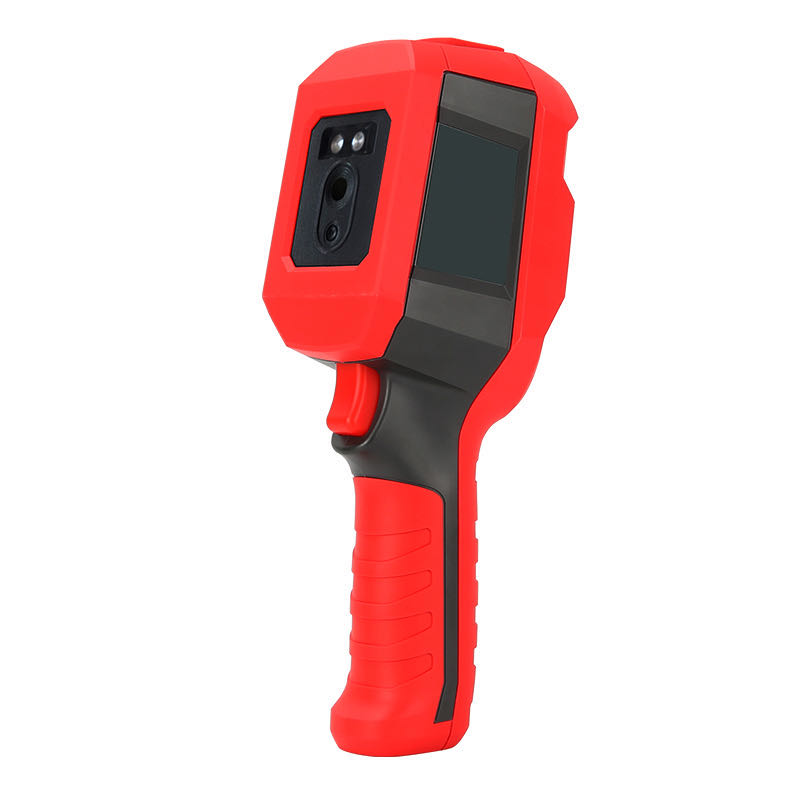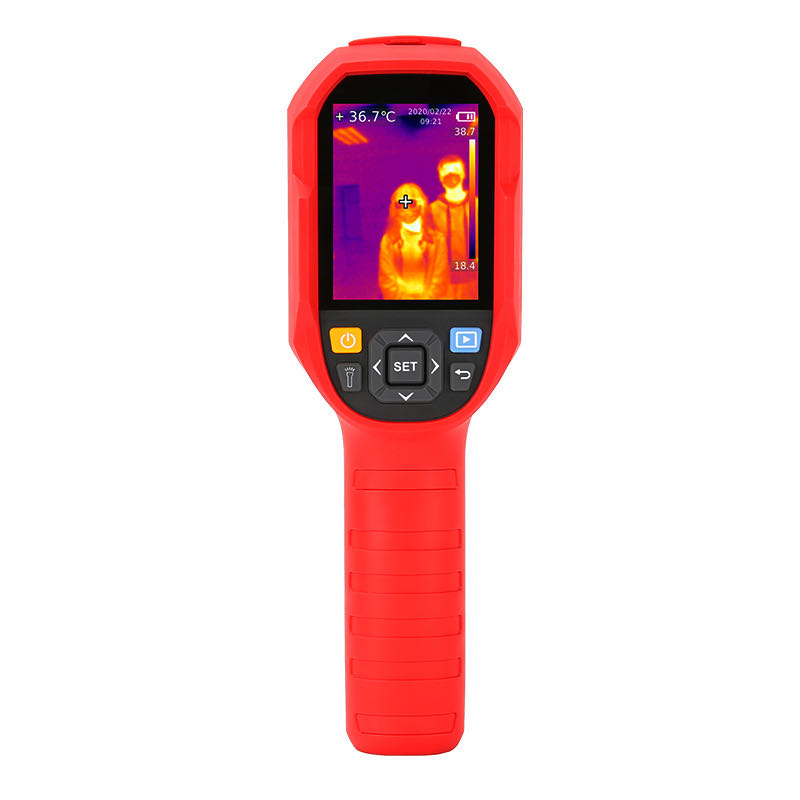 1. Press the replay button to enter the gallery interface.
2. Use the up/down/left/right button to select the desired image.
3. Press the SET button to view the image in full screen mode.
4. Press the SET button in full screen mode to delete the image or view its
information.
---
Thermal imager machine testing video
---
Body Temperature Thermal Imager Equipment Paramaters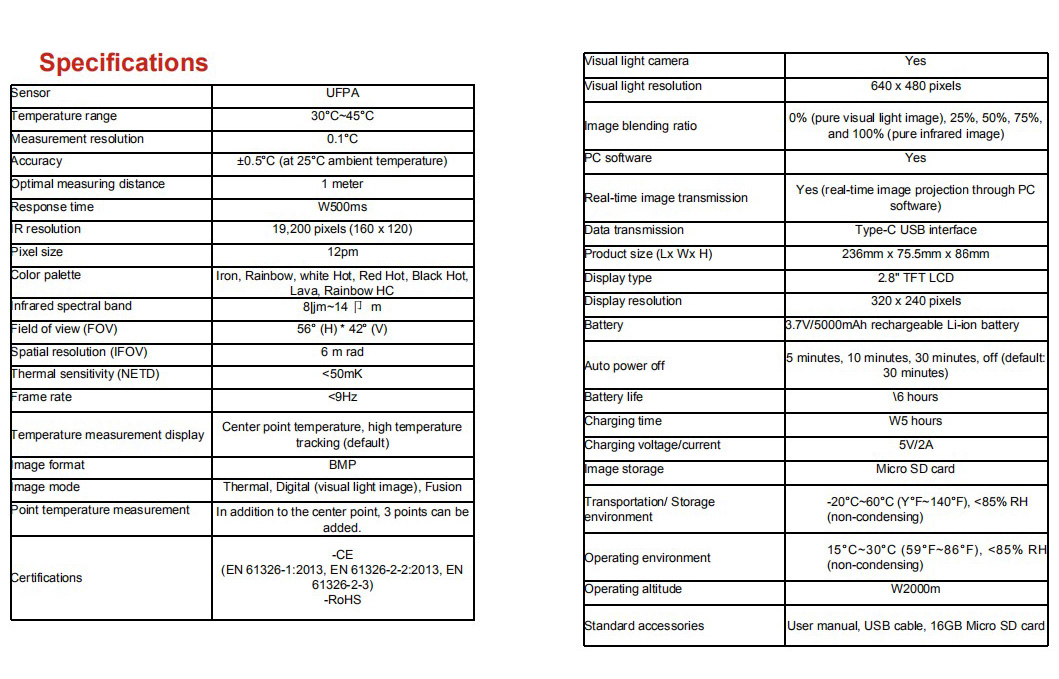 ---
Application Scenario Of Thermal Imaging Products
It can be used in hospitals, schools, hotels, supermarkets, enterprises, institutions and other large crowded scenes, as well as stations, airports, subway stations, ports and other places that need to monitor body temperature and control the flow of people.