Portable mobile temperature screener
by:Shenzhen TGW Technology Co.,Ltd
---
Infrared portable body temperature 
With the increase in the number of people infected with COVID-19 around the world, people have a lot of hidden dangers when traveling and working. For this situation, Shenzhen Tigerwong Technology Co., Ltd. launched a new portable mobile temperature screening instrument to cope with the new Coronavirus, the need for good defense. Through this product, people with abnormal body temperature can be quickly screened, which greatly saves time and personnel efficiency.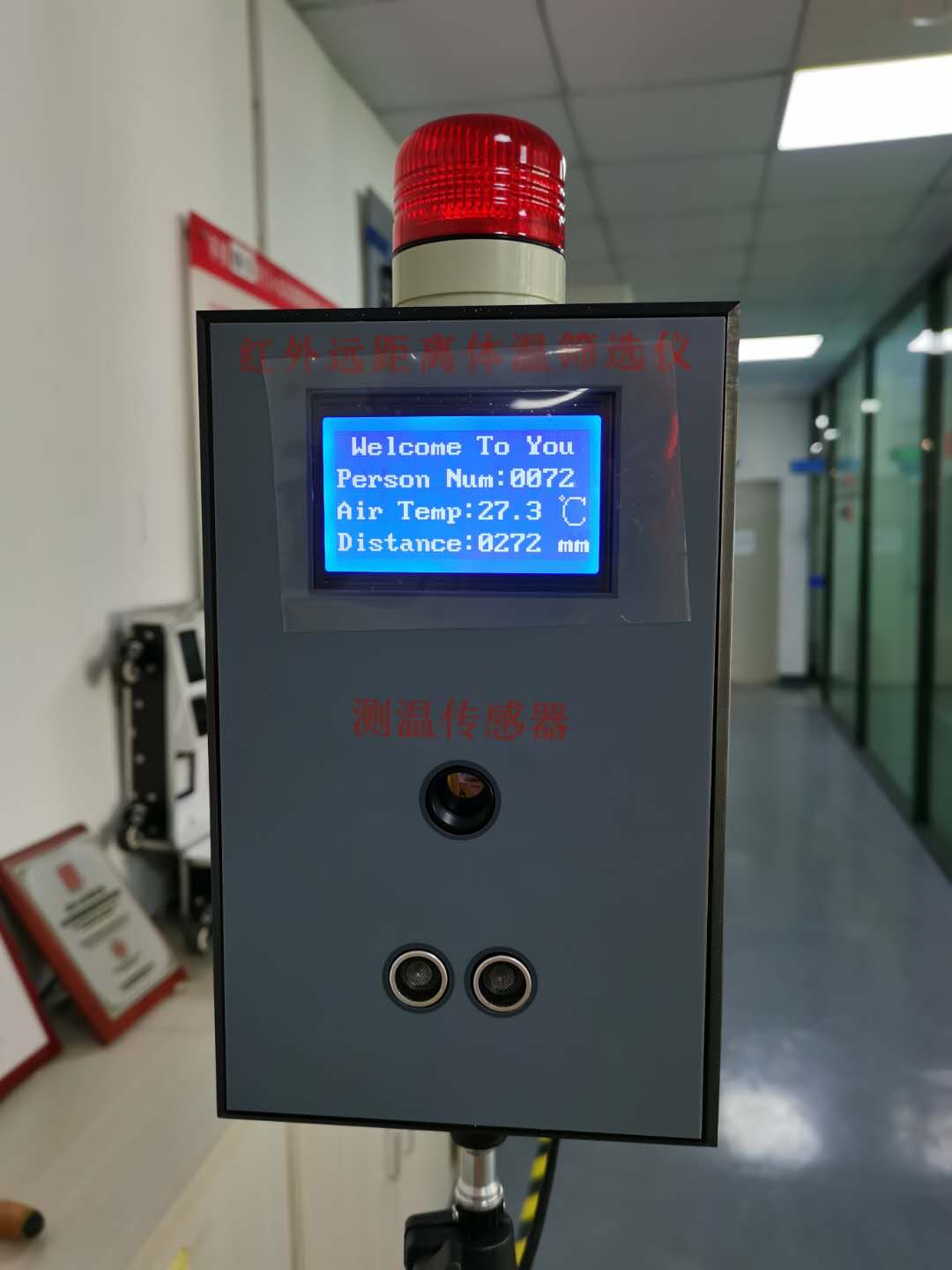 ---
Advantages of body temperature portable machine
The portable mobile body temperature screening instrument adopts imported high-precision, long-distance infrared temperature measurement sensors, plus binocular ultrasonic distance detectors, with a sensing distance range of 20-100CM. Automatic temperature compensation according to distance.
The body temperature screener is displayed on the LCD screen in Chinese or English, and the interface is friendly, which is convenient for primary and middle school students and middle-aged and elderly to identify. The LCD screen can display prompt information such as human body temperature, ambient temperature, measuring distance, measuring number of people, measuring status, etc., with voice broadcast, can adjust the volume; can be connected to an external alarm light, high temperature sound and light alarm.
---
The parameters of tempearture screener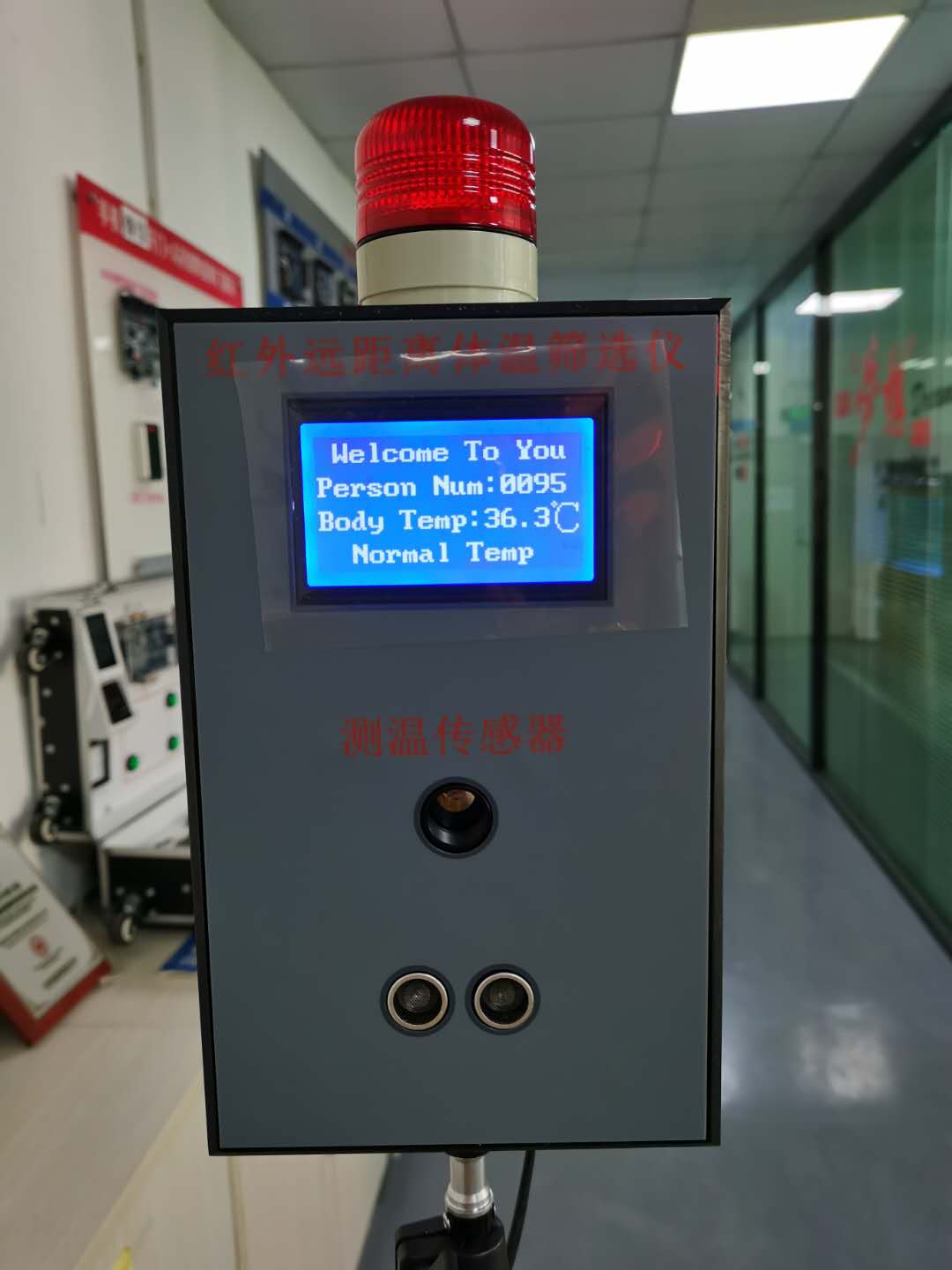 Product parameters:
Operating temperature:    -20℃~70.℃
Body temperature measurement range:28℃~43℃
Temperature measurement error:±0.3-0.5℃(At room temperature)
Resolution:    0.02℃(stability)
Working power:    220V/60HZ
Power:    ﹤10W
Net weight:    3KG
Cabinet size:    225mm(length)×140mm(width)×100mm(high)
---
The Portable mobile temperature device testing video
---
Movable Simple Design Body Temperature Device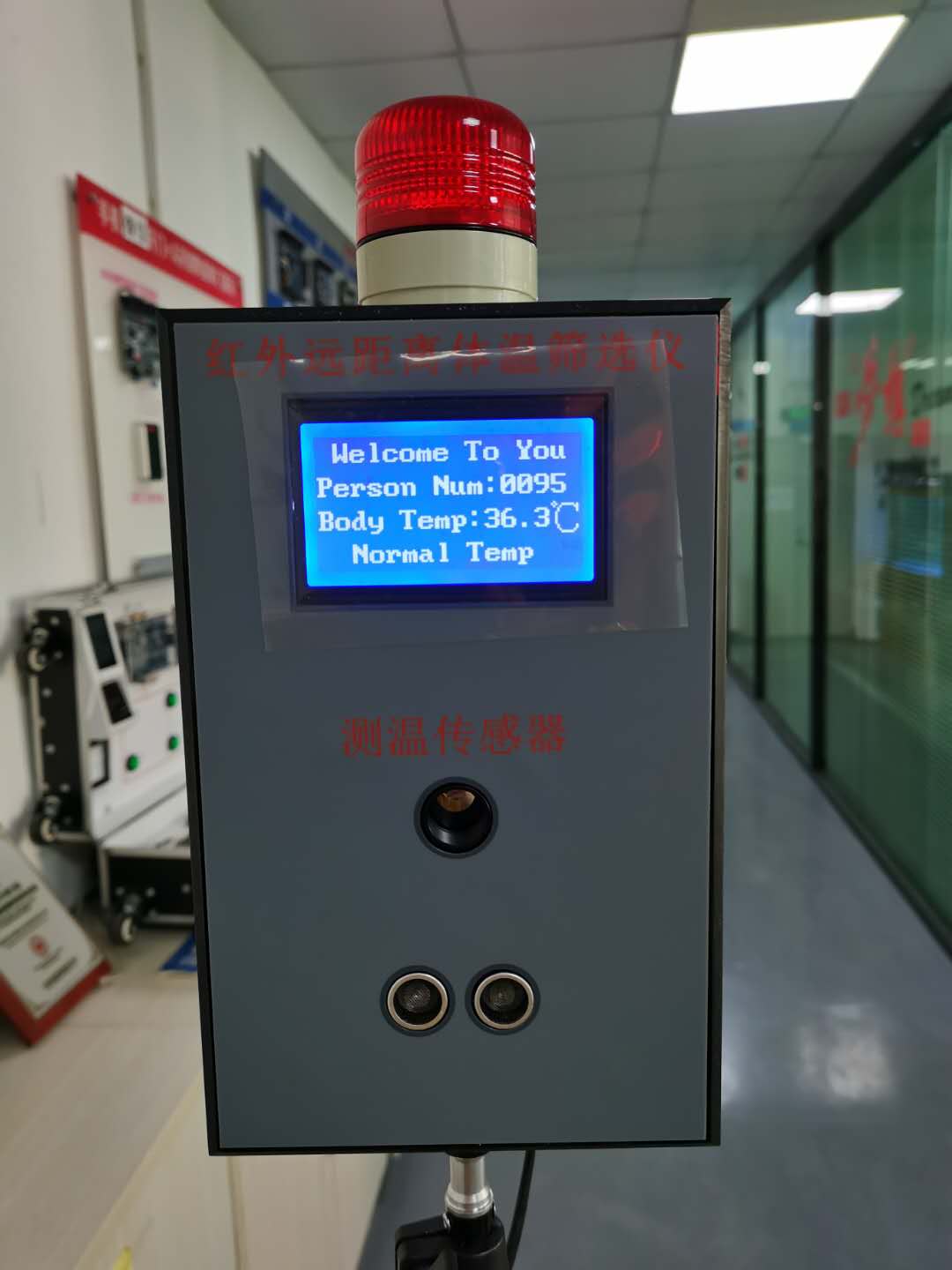 ---
Application Infrared Body Temperature Thermometer Products
Application place:
Schools, train stations, bus stations, subway stations, high-speed rail stations, hospitals, stadiums, factories, office buildings,
Entrances to public places such as large-scale event sites.
Features:
1)The detection of this product shows one decimal place
2)The temperature measurement distance is long and the height can be adjusted up and down to meet people of different heights
3)Easy to install, plug and play