automatic license plate recognition
by:Shenzhen TGW Technology Co.,Ltd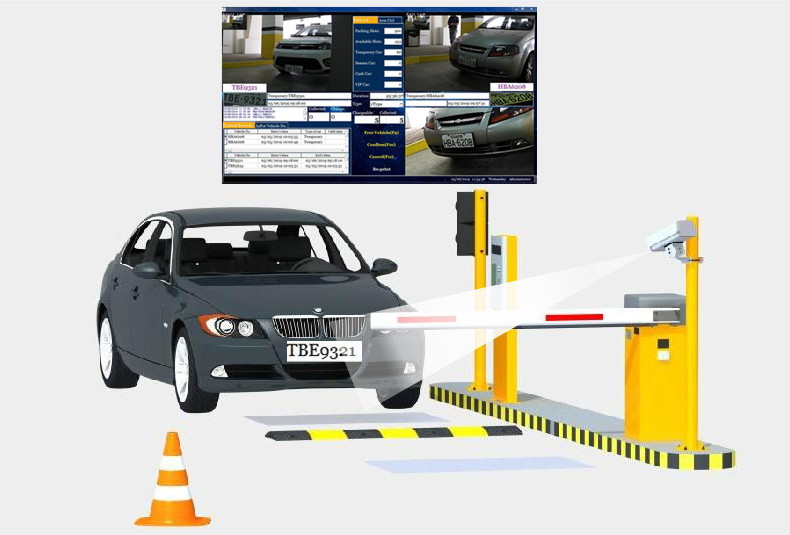 According to the survey, automatic license plate recognition technology in parking lot is more and more popular with car owners and parking lot operators. Its highly efficient intelligent function can enable vehicles to pass quickly, avoid road congestion and user queuing in peak periods.With the license plate number as the entry and exit vouchers, improve the safety of vehicle parking, solve the loopholes in charging;Eliminate card management and eliminate the problem of users forgetting to bring CARDS.So with so many features, what are the components of a car parking license plate recognition system?
Vehicle automatic license plate recognition system is the same as the original parking system in basic equipment composition, such as the two  system are both equipt with intelligent road brake, road brake control machine (ticket box), ground sensor coil, vehicle detector, electronic display screen, sentry box, monitoring camera, parking management computer composition.The biggest difference is that automatic license plate recognition has many advantages,such as video identification, No-stop pass, which requires the parking lot surveillance cameras, road brake control machine has a higher functional requirements.let's learn more about the important equipmemt of alpr system.
1.Surveillance cameras, there is a big difference between surveillance cameras and general image contrast of the parking lot,Surveillance cameras is a special cameras of theautomatic license plate recognition , using high-speed DSP embedded intelligent hardware, embedded software, video acquisition, image preprocessing, license plate detection, license plate segmentation, character recognition, tracking, contrast, image compression and data transmission of complex computer image processing technology, system identification speed, high reliability, equipment can be imported to two way video for license plate recognition, respectively, according to the different application scenarios, two-way video can customize for the front or the rear of the pattern recognition,They don't affect each other.
2. Supplementary light lamp, license plate recognition has very high requirements on the on-site environment of the parking lot, and it is inevitable that there will be insufficient light. Supplementary light lamp can well ensure that the license plate recognition camera has enough light to successfully capture the license plate.
learn more about our ALPR solution     click here>>