As we all know, since the "9.11" incident, terrorism has become a vicious and violent incident that threatens the world. For a while, it has become the focus of opposition and containment around the world. The detection of explosives and weapons hidden in the bottom of vehicles and other parts has become many countries The important task of deploying a bayonet security inspection system. The bayonet inspection system generally consists of the country's national defense and police systems with specialized traffic management systems, and the information networking and docking between the under-vehicle security scanning system and the traffic law enforcement system is a major breakthrough in the security field of information globalization.
TGW has focused on the field of license plate recognition for more than 20 years. According to the needs of the global security situation, TGW has chosen to connect with the safety scanning system under the vehicle to help the safety protection of people all over the world. The integrated system of license plate recognition and vehicle bottom scanning makes full use of the camera's capturing and presenting technology, effectively combining the registered license plate representing vehicle information with the imaging scanning technology of the vehicle bottom, realizing the one-to-one matching and time-to-time matching between the vehicle bottom and the license plate information. Data output and storage make it convenient for managers to monitor and consult the vehicle information of peers. In addition, the system adds an abnormal alarm function to facilitate the management center to investigate suspicious vehicles in the first time, thus ensuring the safety of the town.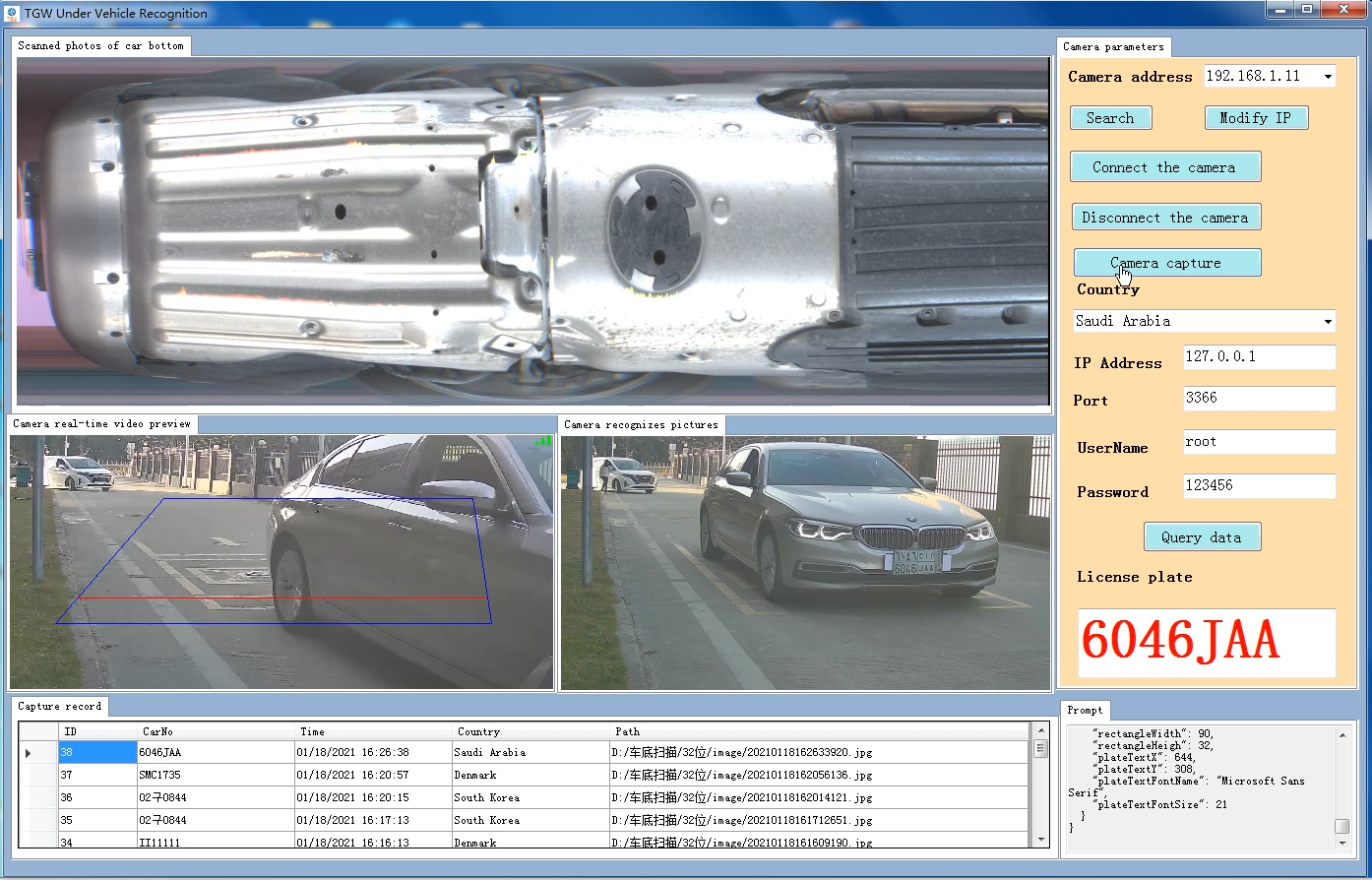 As a global oil tycoon, the Kingdom of Saudi Arabia attaches no importance to security. TGW helped the police system in a certain area of Riyadh to deploy a comprehensive system of undercarriage scanning and license plate recognition, which greatly improved the safety of suburban vehicles entering the main urban area. So far, the management department is quite satisfied with the operation of the system.