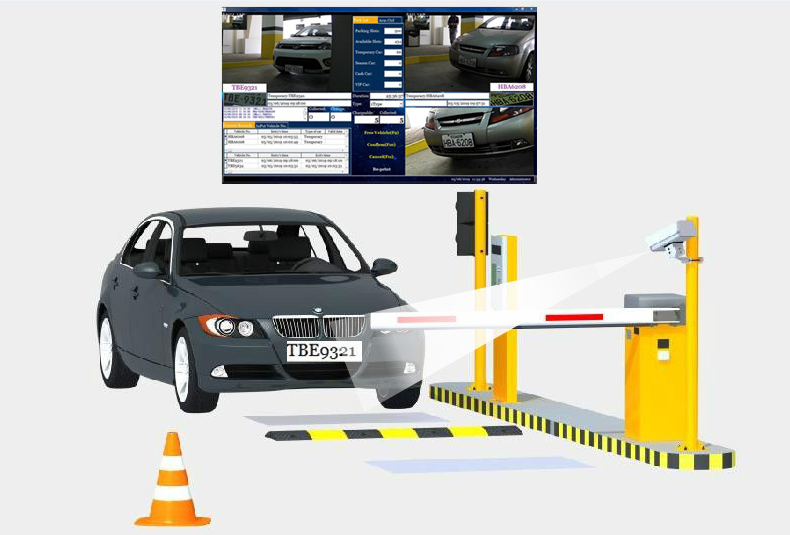 With the increase of vehicles, parking lot management becomes stressful and there is a market when there is a demand. The intelligent parking lot system is a solution to the problem of parking lot management. Its many intelligent functions have made it available in major parking lots. Wide application. They not only have powerful functions, but also solve the problems of people's parking difficulties and arbitrary charges in daily life. Has become the killer of the current parking problem. Currently, parking lot management systems are located in every corner of the country. So how does it overcome the harsh environment and work properly?
Reliable intelligent parking management system is able to operate normally in extreme climate environments
Intelligent parking system has its unique advantages in parking lot management. It makes it easier for car owners to drive into the parking lot. At the same time, you can view detailed information such as the source of parking fees, and have a bill function that can be viewed at any time. Now, both the residential area and the shopping center's parking lot are managed by the application parking lot. Dowell Intelligent Control is an intelligent parking lot system company that often encounters various problems. For example, in the north, the weather is Cold, a few degrees below zero are common things, so in such a harsh and cold climate, can the normal operation of parking lot equipment be guaranteed?
A successful product has to be controlled at various levels, and any product with reliable quality needs to undergo a lot of testing before success. For the intelligent parking system, it is no exception. Each part is strictly inspected and controlled, and there are many tests to ensure the normal use of the intelligent parking system. The smart parking system housing is made of stainless steel. The steel structure adopts the highest quality technology and is waterproof and does not fade. The panel is designed with tempered glass and has anti-scratch function to ensure that it can work normally even in snow under outdoor wind and rain, even at minus 30 degrees. It works whether it is hot in summer or cold in winter.