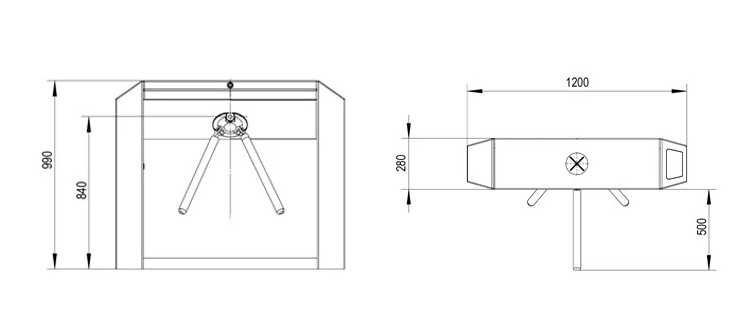 1. Anti-rust and Anti-corrosion
2. Automatic resent function, if doesn't pass through within the given time, the permission will be automatically cancelled and the arm will be restored
3. Intelligent motherboard, turnstiles can be configured to allow access in a single direction or bi-directionally.
4. Prevent trailing. After each pass, the arm is rotated 120 degrees to automatically lock.
5. Anti-collision, unable to push with external force when the arm is locked
6. Compatible with various control methods, including remote control, push buttons, IC or ID Card Reading Devices, etc.
7. Anti-Panic function. After the gate is powered off, the arm is automatically dropped to facilitate evacuation
8. Highlight LED indicator, indicate more eye-catching.