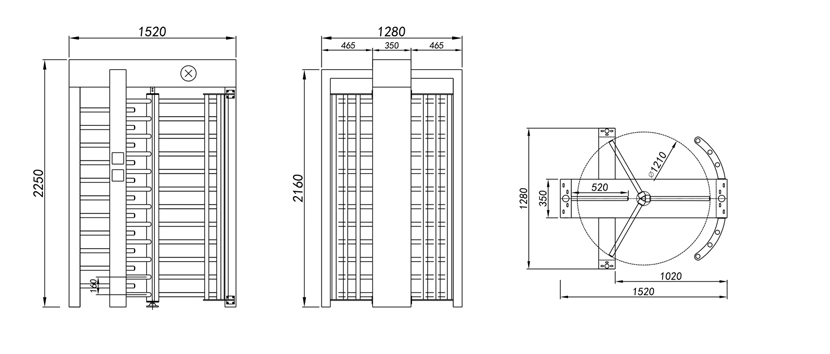 1) Unique two-way anti-reverse function.
2) Programmable device's operating status through the built-in small press plate on control board.
3) Anti-rushing function ,when the gate signal is not received, the turnstile arms locked automatically.
4) The center rotor will be set free (default) or locked (optional) automatically when the power is off.
5) Automatic Reset Functions: after you swap the card, during the specific time (the system is 10s).
6) The turnstile can work with door access control system/ consumption system /ticket system/biometric recognition system/ESD system and so on.
7) Each cabinet have one LED direction indicator.
8) Can manager and long-range control the turnstile directly by managing the computer.