A brief description of the functions of the self-service payment machine
The self-service payment machine is a terminal device for self-service payment in the parking lot management system. The product integrates payment and print advertising. It provides convenient self-service through the data network and the system backup; the system has bank card payment and QR code Payment and payment, cash receipt, coin change, receipt printing, LCD touch, IC/ID card reading and writing functions, and the operation is simple and convenient, realizing unattended intelligent charging, especially for large parking lot management systems , The use of self-service payment machines can greatly increase the flow of exported vehicles, while also greatly reducing the manual management costs of parking lots and improving the level of property management.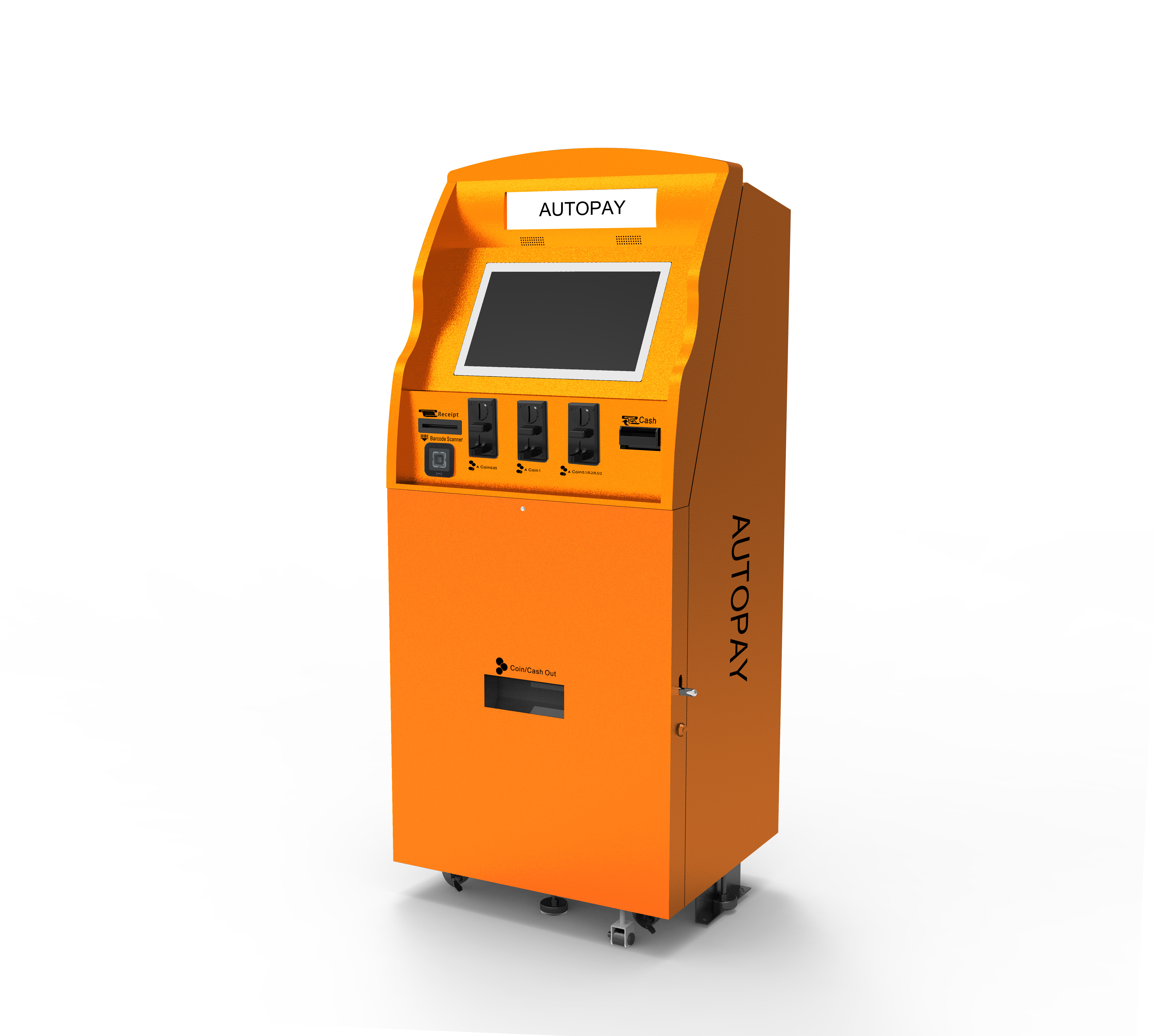 The main payment procedures are as follows (take license plate recognition as an example):
For car owners who park temporarily, after the vehicle detector detects the vehicle, the entrance camera will automatically recognize the license plate number and write it into the system database. The system will automatically open the brakes and enter the parking lot. When you leave the venue, you must go to the self-service payment machine to pay, operate, and enter the license plate number on the display (fuzzy query), click query to display the photo of the vehicle entering the venue, and click the license plate photo to enter the vehicle details (display the entry time and the amount of fees payable) , Confirm the payment, select the payment method (cash payment, QR code payment, credit card payment)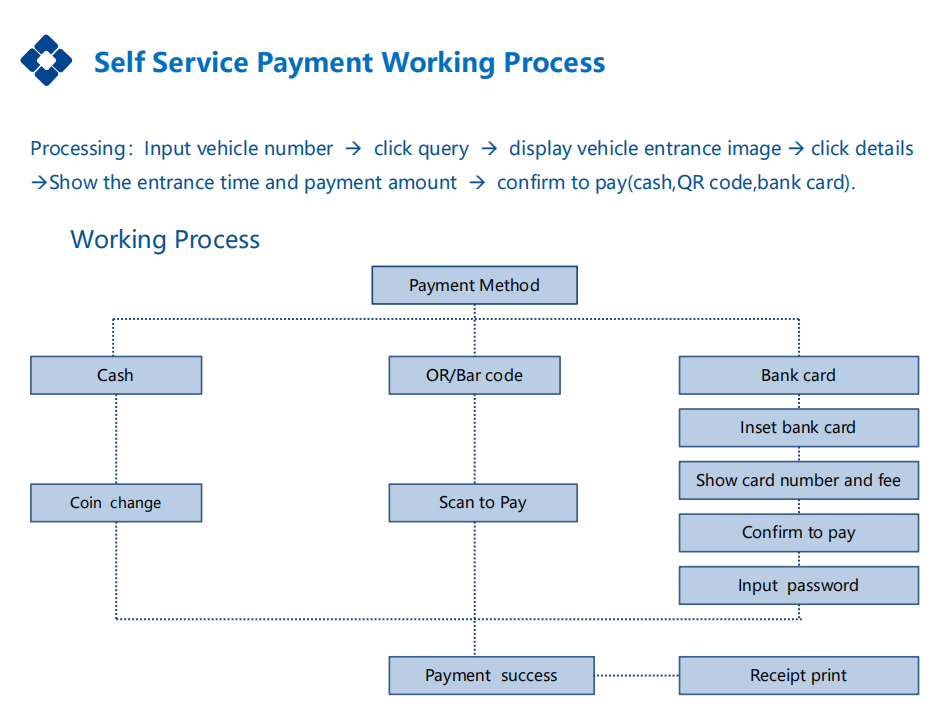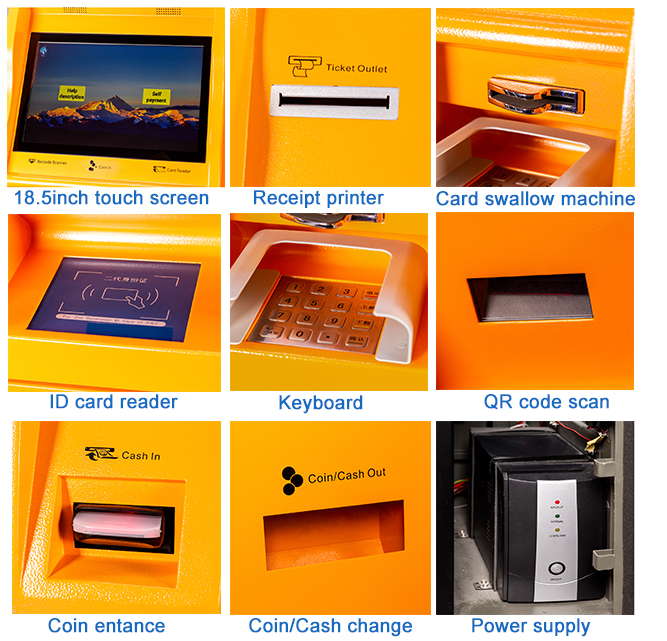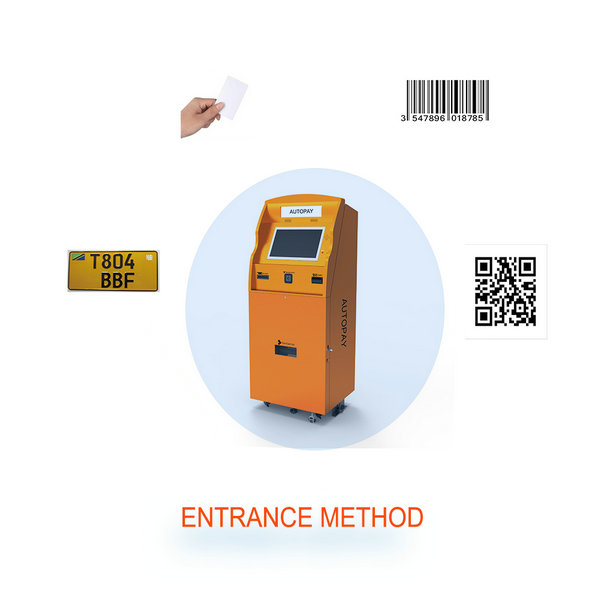 WORKING PROCESS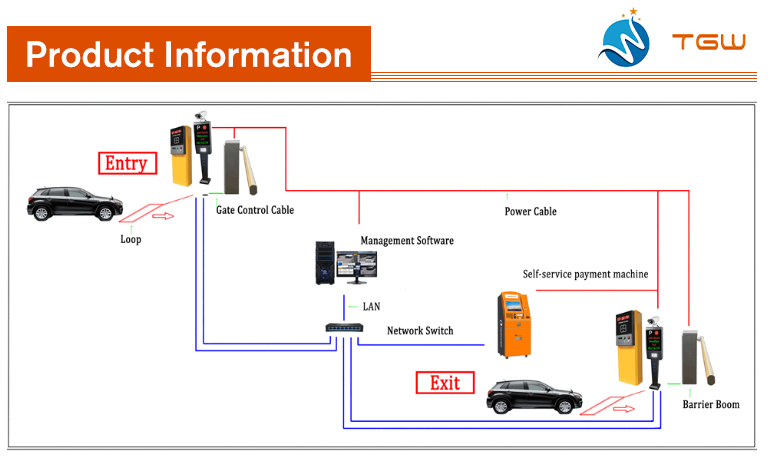 User Friendly Intelligent Touch Screen Automated Car Parking Payment Machine

Safety
* The main door is locked with the electronic safety lock and super encryption with multi-factor authentication system.
* The cash safety boxes have more than 3 kinds of safe method for options . It include a unique encryption key for the authorized manager for the payment.
Strcture
For the structure, each board has its own power supply at the correct voltage to avoid a overloading of electricity.
The inner UPS power supply to make sure the device keep working about one hour in case of power off.

* Damage Alarm
* The machine has camera for monitor and has infrared sensor. It can record the ones who operate it . And when someone break it, it will immediately sound sharp alarm loudly, and it will give an alarm signal to the administration center.

Suitable for the parking lot in residential communities, enterprises and institutions, hotels, commercial buildings, government organizations, logistics company, hospitals, villages, shopping markets, and so on.