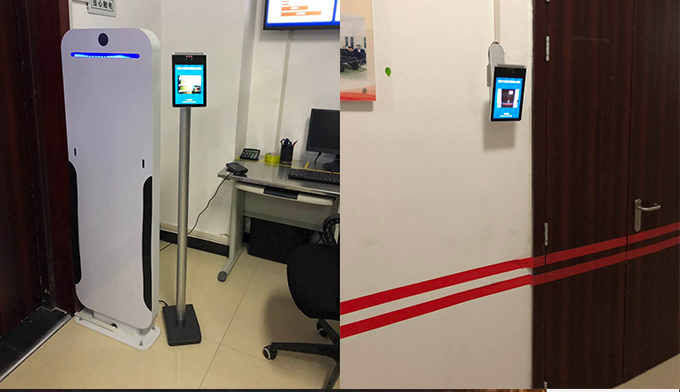 Product model: TGW-FR007 (Face+IC/ID recognition vertical type)
The Face Recognition Terminal is a biological recognition passage entrance access control device that integrates card reading and face identification. It's based on TCP/IP network communication. The terminal device is centralized managed by Internet and it can remotely control the turnstile gates to open and close, meanwhile it can implement data synchronous backup with the management platform.
This terminal device can be compatible with human-card authentication scenario (1:1), human-face authentication scenario (1: N), and it could be switched between 1:1 and 1: N according to the users' requirements.