Background of the project :
1.The number of employees in the factory is about 3,000.
2.RFID Card has been used for attendance management until now.
3.The factory manager hopes to improve the congestion of employees' RFID card attendance on and off work.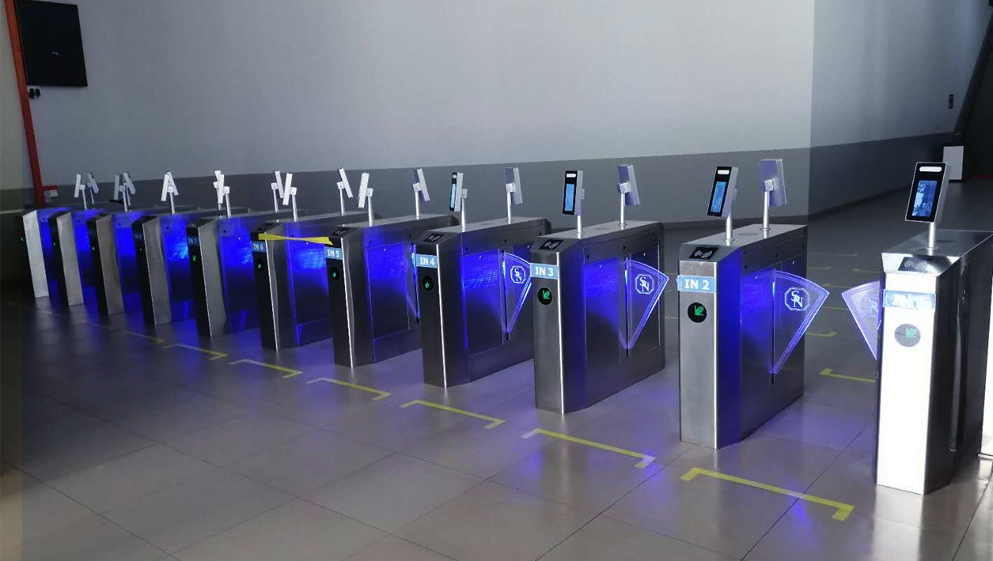 Solution: : Use face recognition to quickly pass through the gate.
Project installation configuration:
We make solution for factory based on customer feedback.
1. Scheme hardware configuration: 10 channel flap turnstile gates, 20 sets face recognition.
2. Software solution: customized server version management software, one computer can manage 20 facial machines at the same time, and the monitoring screen can be switched at any time.
Hardware picture: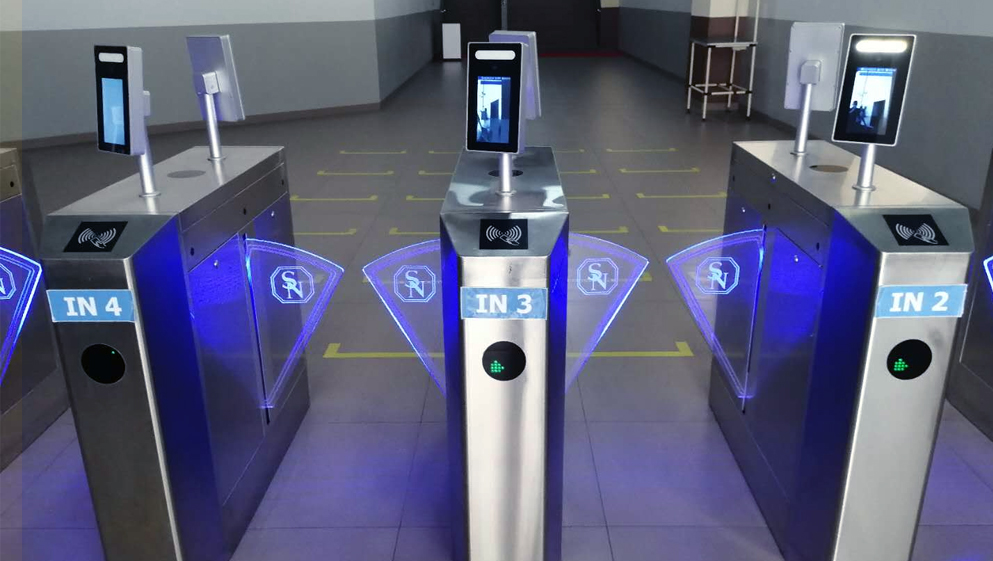 Server version software monitoring interface: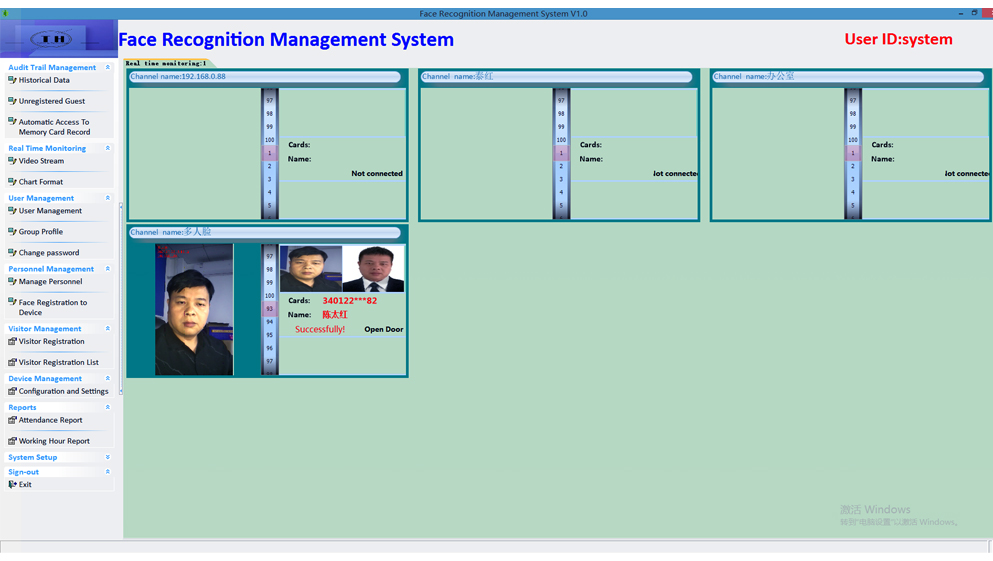 Project benefits benefit:
1. The plan optimizes the previous single gate entrance to 10 passages, which can enable more employees at the same time and quickly enter the workshop to work.
2. Personnel transit time increased from 10s to less than 80ms.
3. Solve the congestion of employees during factory commuting hours.
4. Enhance the sense of technology in the factory