Company Advantages
· Tigerwong Parking car parking software is developed as per the specifications laid by customers.
· The product is tough and durable. The materials used for this product are highly and chemically resistant and structurally strong.
· This was exactly what I needed. This product has a good refrigeration effect, which allows me to take care of my goods needed to be refrigerated. - One customer said this.
What is LPR(License Plate Recognition) Technology?
License plate recognition(ANPR/ALPR/LPR) is one of the important components in modern intelligent transportation parking systems, and it is widely used.
Based on technologies such as digital image processing, pattern recognition, and computer vision, it analyzes the vehicle images or video sequences taken by the camera
to obtain the unique license plate number of each car to complete the recognition process.
Hardware part introduction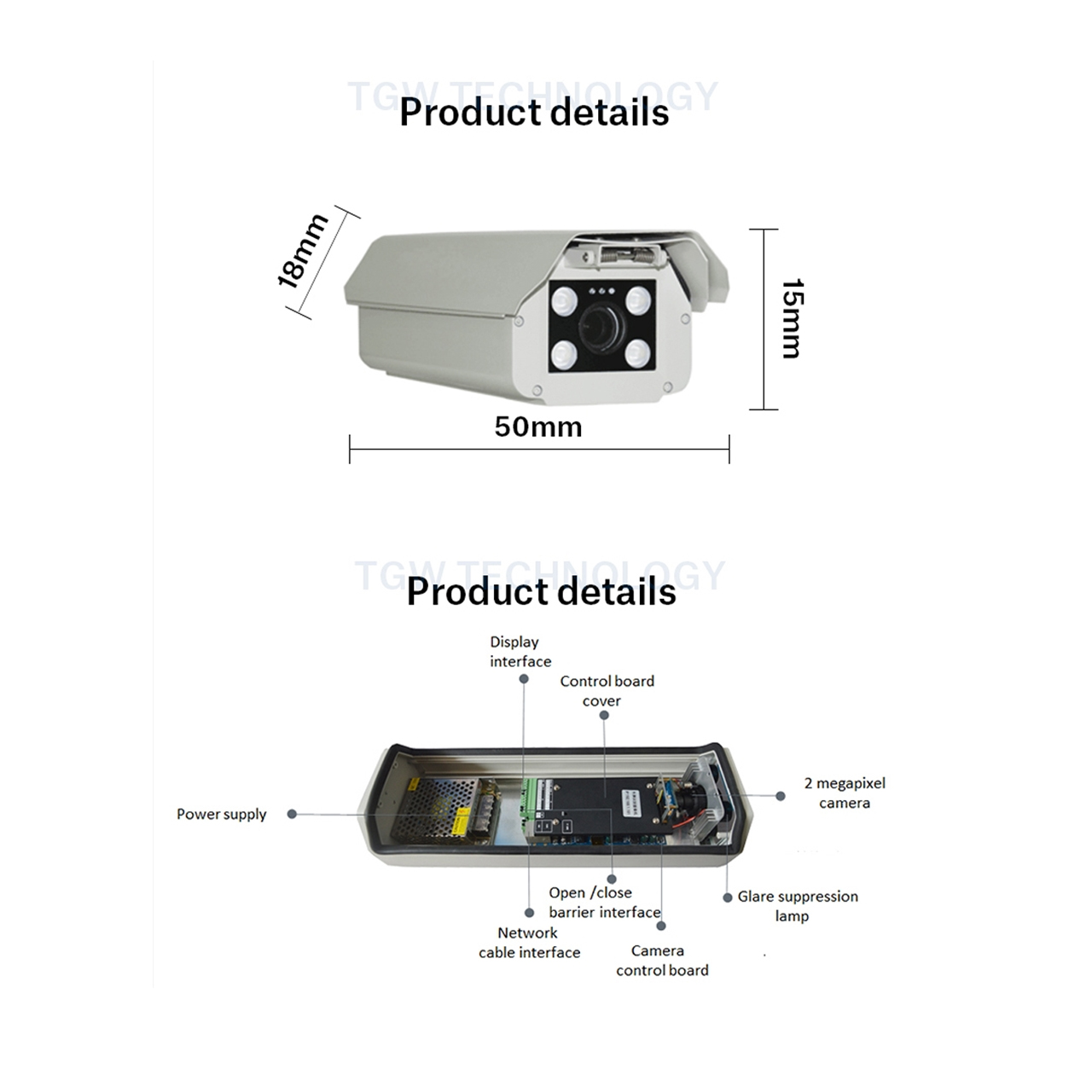 Camera: it mainly captures pictures, which are sent to the software for recognition. There are two ways to trigger the camera to capture pictures. One is that the camera itself has a head-detection function, and the other is that the car is triggered by the loop coil when vehicle pass to capture the picture.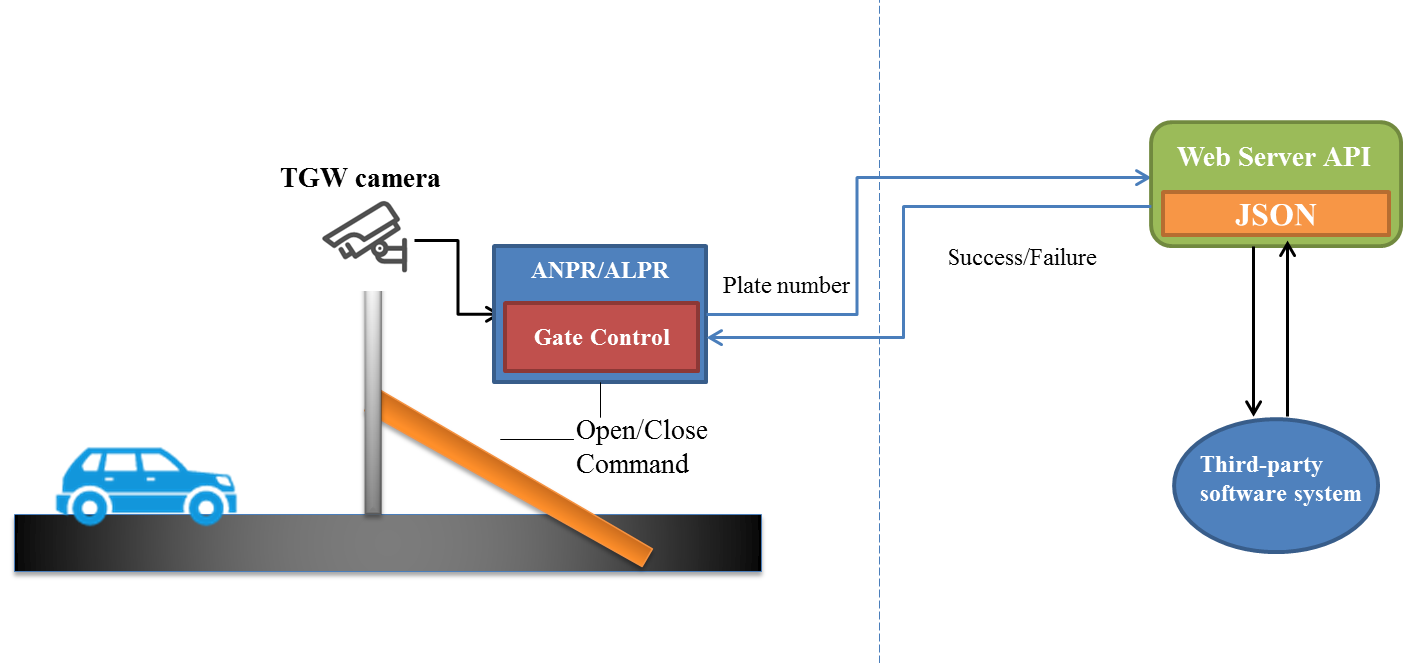 TigerWong upload software can provide API and interface with client's third-party software system,system can get the number plate recognition result data from our software.
ALPR software interface-multiple languages
Software function introduction
1) The recognition module is built into the parking lot software, which can recognize the license plates of
123 countries and regions and output the results.
2) Parking software, which can manage the whole parking lot from entrance and exit to charging.
3) Set permissions for operators who manage parking lots.
4) Set the charging rules of the parking lot,input them into the system and charge them automatically.
5) Monitor the movement of vehicles in and out.
6) Keep a record of vehicle movements.
7) Form the report summary of vehicle access management, fee management and parking management.
8) The best solution of a set of parking software is to manage the parking lot with one in and one out. It can
also be used for two in and two out.If beyond this range, it may affect the efficiency of management or cause
the situation of stagnation, which also depends on the actual use of computers and the amount of vehicles.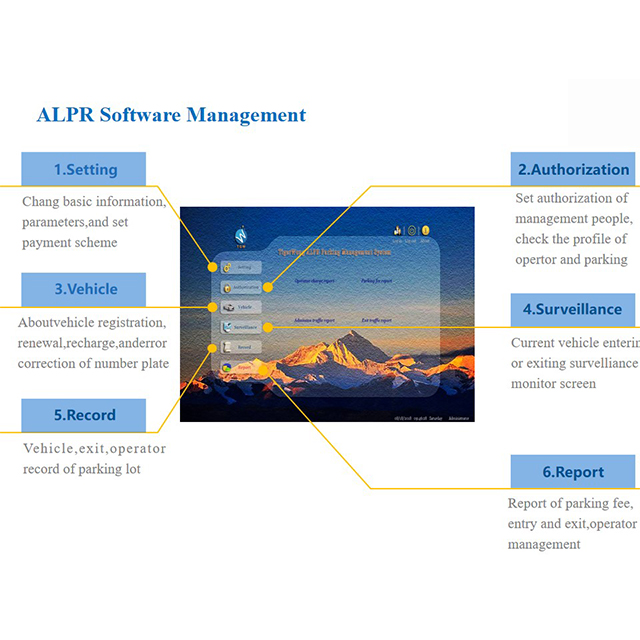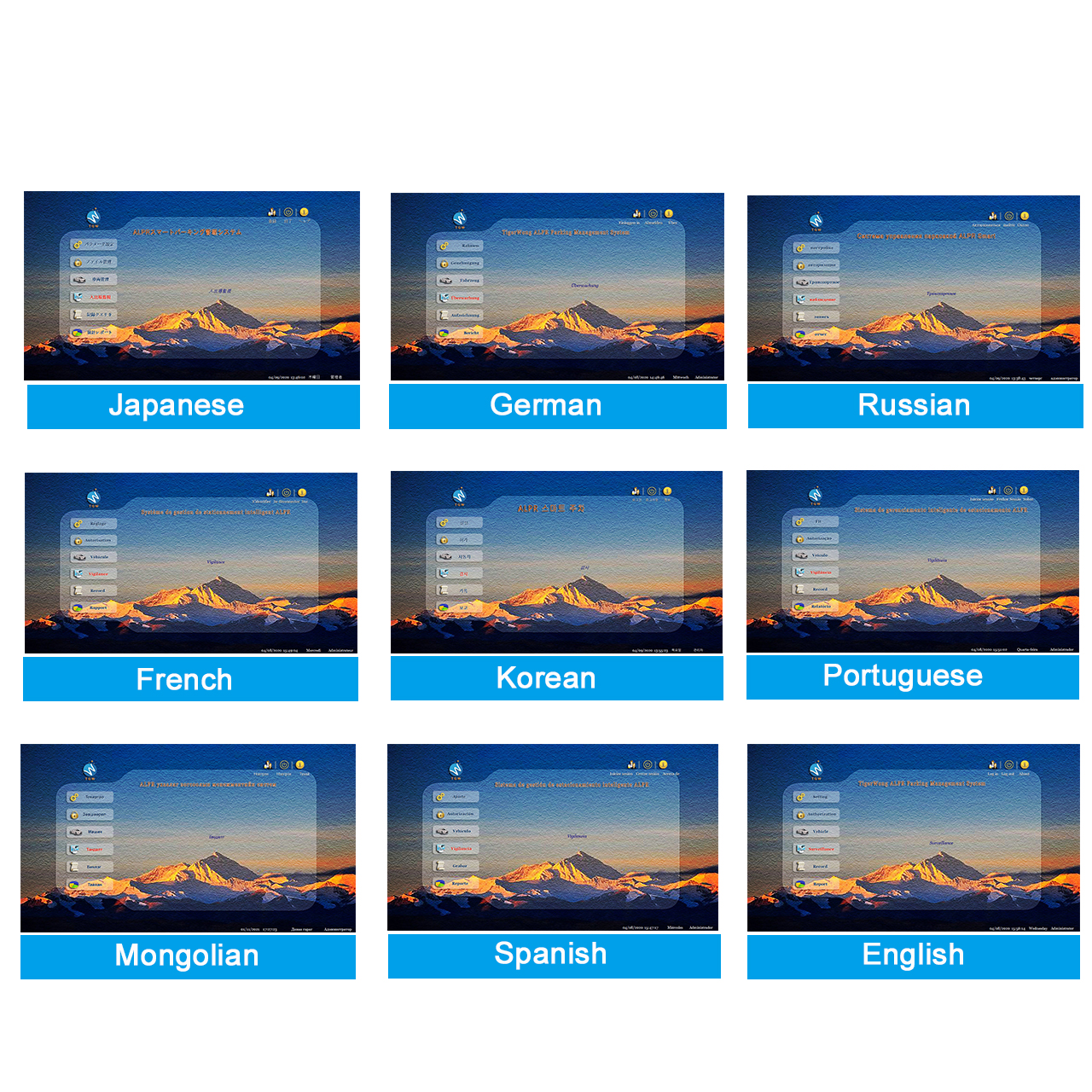 Expanding applications
Expanding application of license plate recognition:
The license plate recognition of parking lot is applied to the entrance and exit of parking lot by the way of license plate recognition.Based on the function of recognition and output of license plate, any project that needs to obtain license plate information can be used in combination with our software. The application places mainly include gas station, car wash shop, vehicle management, intelligent weighing, intelligent charging, payment system for vehicle entry and exit, etc.In order to make more customers benefit from the application of license plate recognition, taigewang has specially customized upload software, which can provide customers with the data of license plate, picture of license plate, time of entry and exit and so on from our software system.Docking is also very simple, only three steps.
Simple introduction to upload software:
1. Parameter setting interface 2. Recognition and vehicle picture interface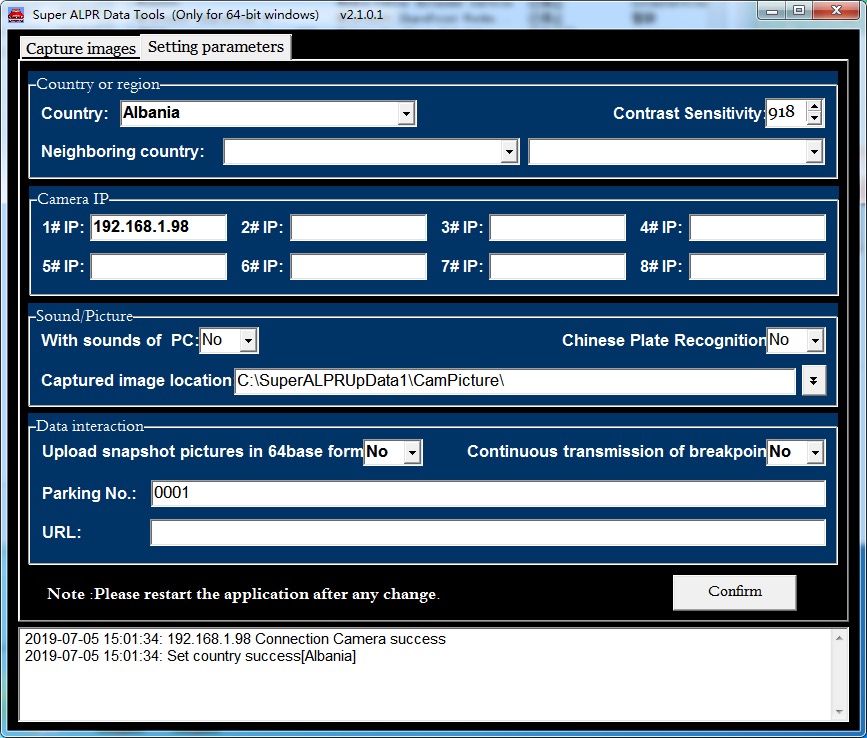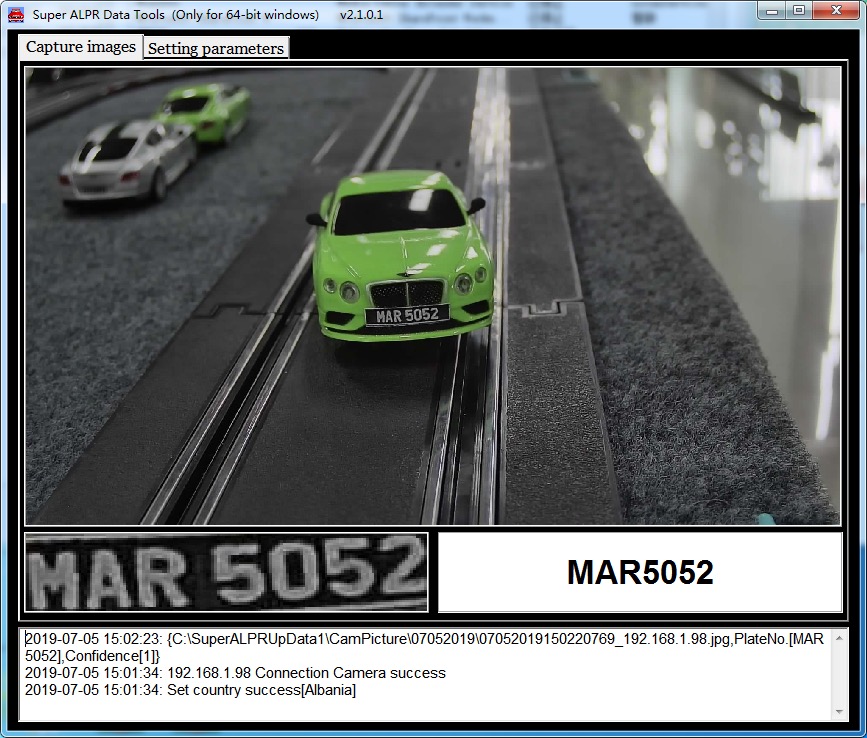 3. Uploading software and docking three steps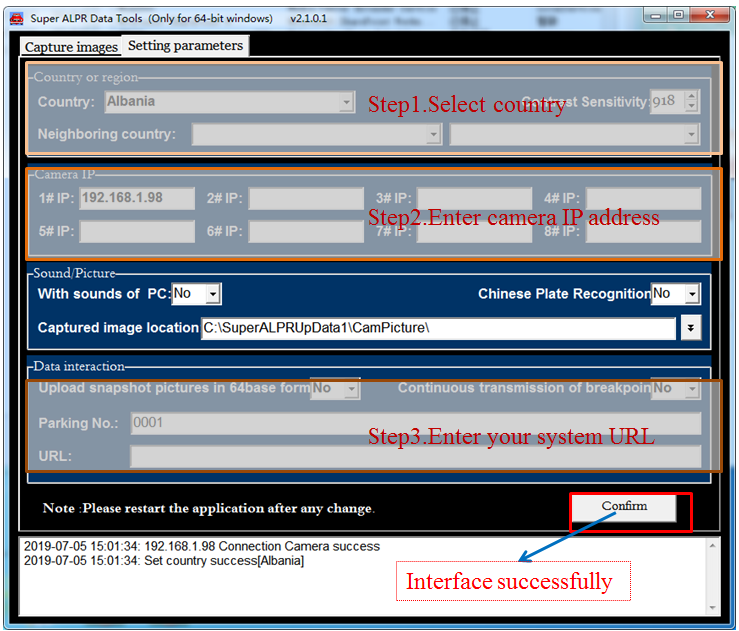 ALPR advantage
License plate recognition parking system is a a reliable, accurate and cost effective car park management solution.

It is widely used in many places,including supermarkets, retail parks, hotels, hospitals and leisure centers.

Reduce labor cost and management difficulty of parking lot system,Improve vehicle traffic efficiency.

Ticketless/ card less parking lot management. Increased security and Parking access automation.

Prevent car theft and prevent "ticket/card loss".
Nine models of hardware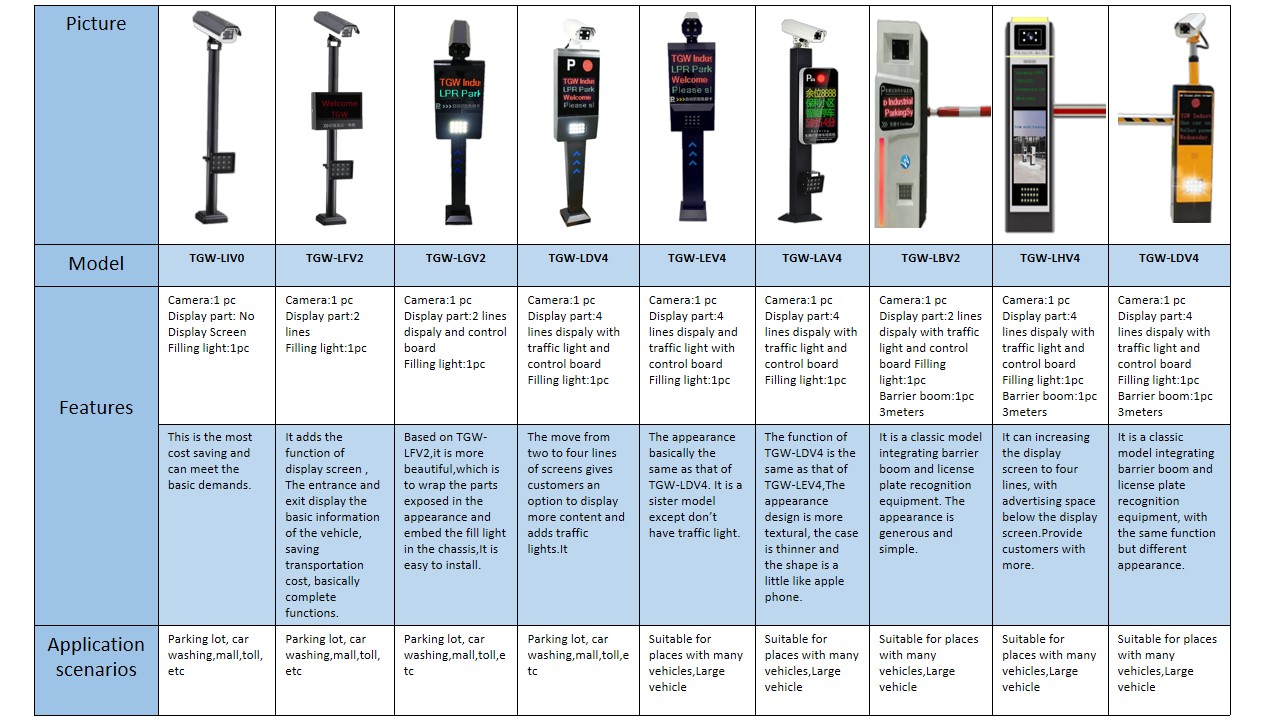 Company Features
· With a good reputation as a trusted manufacturer of Custom, Shenzhen Tiger Wong Technology Co.,Ltd has been widely accepted in the industry.
· Shenzhen Tiger Wong Technology Co.,Ltd has a number of large-scale production lines. Shenzhen Tiger Wong Technology Co.,Ltd has scientific management mode and well-trained talented employees. Shenzhen Tiger Wong Technology Co.,Ltd has a strong technical strength and advanced production equipment.
· Our mission is to understand our customers as well as our market to provide products and services beyond their expectations to enhance their quality of life.
Product Details
In order to strengthen your understanding of enterprise parking solutions, Tigerwong Parking Technology will show you the specific details of enterprise parking solutions in the following section.
Application of the Product
The enterprise parking solutions produced by Tigerwong Parking Technology is very popular in the market and is widely used in industry.
Tigerwong Parking Technology has professional engineers and technicians, so we are able to provide one-stop and comprehensive solutions for customers.
Product Comparison
The quality of Tigerwong Parking Technology's enterprise parking solutions is better than the quality of its peer products. It is shown in the following aspects.
Enterprise Advantages
Tigerwong Parking Technology has a group of experienced professional and technical personnel who have a strong sense of community spirit and cooperation, providing a strong guarantee for the development of the company.
Tigerwong Parking Technology makes effort to provide excellent services to meet the needs of customers.
Tigerwong Parking Technology intends to be responsible, united, pragmatic and efficient, which is aligned with the corporate value. Customers and services are of great importance to our business. We strive to build an excellent enterprise with a good business reputation and quality services.
Tigerwong Parking Technology was founded in After years of development, we accumulate a wealth of production experience and professional technical knowledge.
Tigerwong Parking Technology constructs a nationwide sales network by establishing sales outlets in multiple first- and second-tier cities in China.