Company Advantages
1. The design of TGW Automatic Car parking management is conducted via differential analysis and screening, including power consumption, light source stability, and luminous efficiency.
2. During the design stage of TGW types of access control system, static electricity protection is considered. It has passed through the electrostatic precipitation process.
3. The production of TGW number plate recognition cctv camera is strictly controlled with necessary electrostatic protection, from the production environment and equipment to operation staff.
4. The product runs safely in the electricity supply system. All its parameters, such as voltage, power, and other electric performance will be customized and checked to guarantee effectiveness.
5. The product is certified to be safe. It is less likely to occur fire hazards, electric shock, radiation, or leakage problems.
6. This product can work stably under a range of voltage. It has been check for its reliability in different voltage conditions, such as input voltage, surge voltage or low voltage.
7. People will know this product has a really low self-discharge rate, hence, it is able to use or provide standby power for a long time.
8. This product is an essential item for people because it eliminates people's worry that their devices will suddenly shut down.
9. People can rest assured that the product will not cause environmental pollution because it can be properly recycled and handled by the designated institutions.
10. The product is widely used in electronic products in modern society. People can easily find that it's frequently used in their daily life.
11. Many of our customers say their clients like it very much, and the clients no longer hate to clean their pools regularly.

Hardware introduction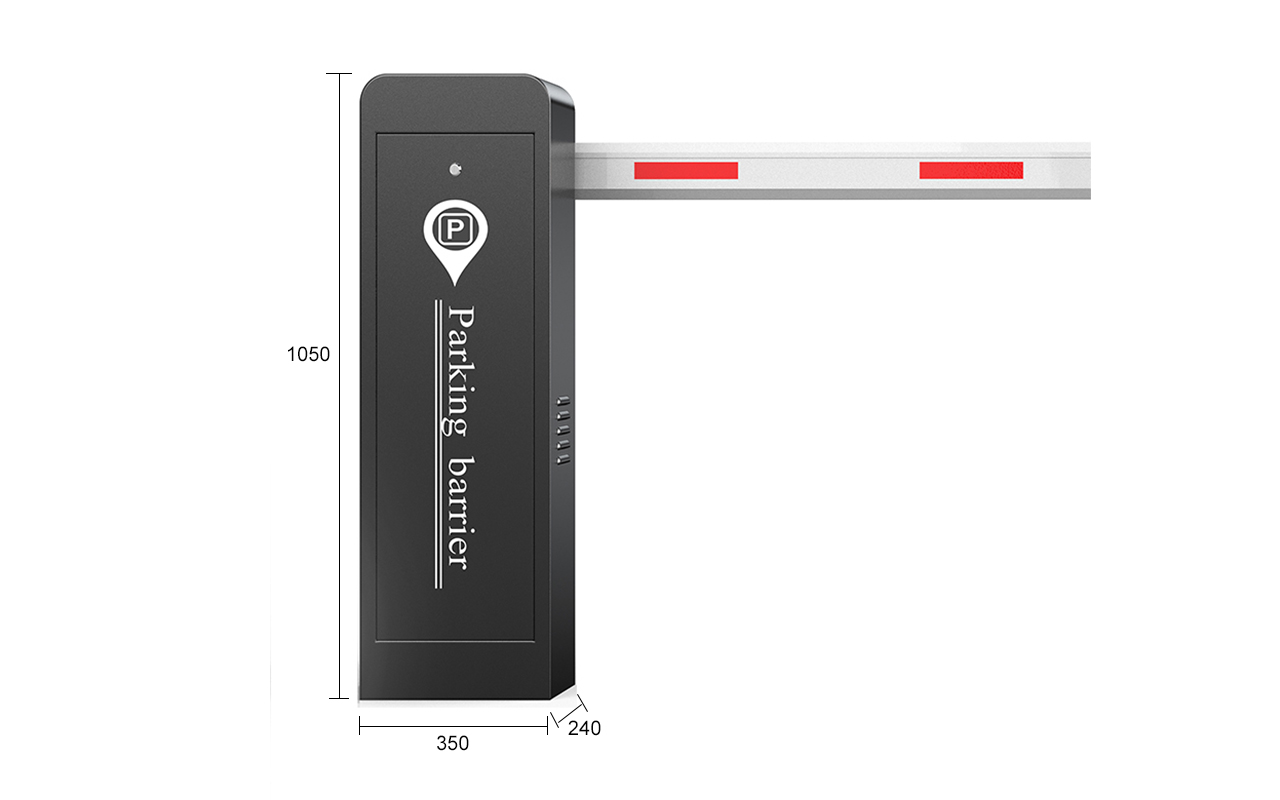 Barrier Boom Functions
1.The operation speed can be adjusted(1.2s to 6s).
2.Barrier gate up&down signal relay switch output.
3.R&G Traffic light relay switch signal output.
4.External loop detector signal anti-smashing interface.
5.Infrared sensor signal anti-smashing interface.
6.Count mode interface.
7.Arm swing out function,when the vehicle hit the barrier gate,the arm can be swing out to avoid further damage.
8.High-sensitivity arm auto reverse function(intensity can be adjusted).
9.Parking system interface.
10.RS485 communication interface.
11.Power off the backup battery interface.
Barrier Boom Features
1.Mechanical and electrical integration:quickly assembly,easy maintenance.
2.Molding production:high precision ,fast efficiency and guaranteed quality.
3.Worm-gear secondary variable speed transmission:motor wheel design,gate opening by manually when power off,no blocking,no oil leakage,large torque,low noise,can normally operation at the temperature of minus 45 degree,etc.
4.DC brushless motor design:low consumption,high efficiency,no overheat,wide speed adjustment.
5.Hall limit:automatically detects the limit when power on without debugging,detecting the motor speed at all times and running at constant speed.
6.Curved triple connecting rod structure,easy to adjust.
7.Arm direction quickly interchanged :interchanged according to different directions on construction site,reduce inventory and capital pressure.
8.Special DC brushless controller:use interrated chip drive,fast processing speed,large memory,powerful function;24Clow voltage power supply,adapt to global voltage.
How to choose Barrier boom
Barrier boom regulate the stream of car, control exit and entrance.
Barrier boom are installed at parking lot,security desks, governmental facilities, schools, banks, hospitals, universities, sports etc.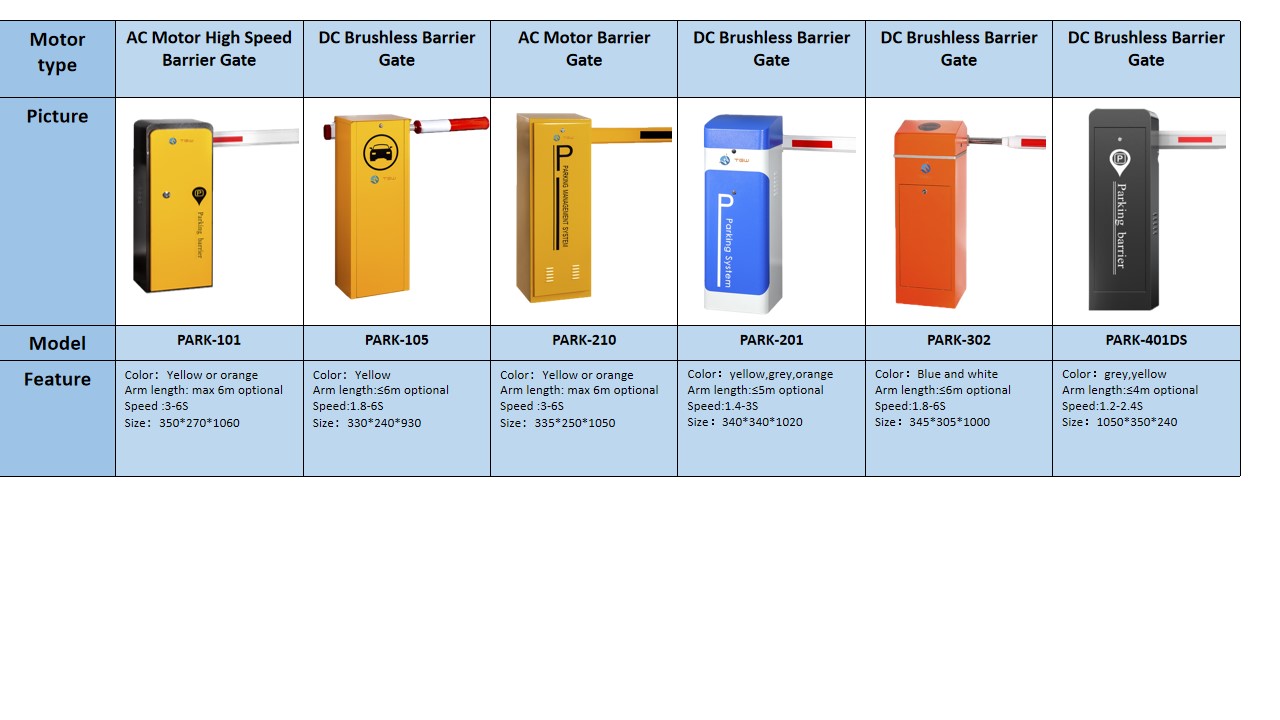 Company Features
Shenzhen Tiger Wong Technology Co.,Ltd is a specialist in the design, development, and manufacture of speed gate access control. We have gained a reputation as a reliable company since we established years ago. Established years ago, Shenzhen Tiger Wong Technology Co.,Ltd is a China-based manufacturing company. We are skilled in speed gate access control designing and production. Shenzhen Tiger Wong Technology Co.,Ltd is one of the reliable manufacturers of speed gate access control in China. Our in-depth understanding of this industry and product have helped us achieve this distinction.
Our research and development team has been working for years in the speed gate access control industry. They possess deep and insightful knowledge of the product market trends and a unique understanding of product development. We believe these characteristics help us achieve the broadening the product range and achieve excellence. One of the keys to our success is that we have built engaged support teams. The teams care about how customers feel. They maintain an excellent rate of good service and occasionally conducting surveys to find out what and where they need to improve. Our company is strong in high-quality human resource. We have professional production management and R&D team. They work closely together to make our invention and innovation come into real products. We have opened up extensive and powerful markets. We will continue to conduct deep market research internationally. Then, we will capture a larger part of the overseas market by improving our comprehensive competitiveness. Our R&D team has a strong capability in creating new products. They will consider feedback from customers and their buying tendency before they start inventing a new product. In this way, the products including speed gate access control they developed are more targeted and worthy.
Shenzhen Tiger Wong Technology Co.,Ltd has set a goal to become the leader of the speed gate access control industry. Through continuous innovation, Shenzhen Tiger Wong Technology Co.,Ltd aims to take the lead in the field of speed gate access control. Shenzhen Tiger Wong Technology Co.,Ltd faithfully hopes to establish partnerships with customers around the world. The outstanding quality of speed gate access control is always our ultimate goal. Shenzhen Tiger Wong Technology Co.,Ltd continuously optimizes the management and service systems to promote better development.
Product Details
TGW Technology pursues excellent quality and strives for perfection in every detail during the production.
Application of the Product
The Automatic Boom Gate developed by TGW Technology is widely used in various fields.
TGW Technology provides customers with unique solutions to meet their individual needs.
Product Comparison
Automatic Boom Gate is more competitive than other products in the same category, as shown in the following aspects.
Enterprise Advantages
According to the management system of modern enterprise, our company has established an elite team. They have rich industry experience in production, processing and sales.
TGW Technology has formed a complete production and sales service system to provide reasonable services for consumers.
Always abiding by the enterprise spirit of 'gratefulness, tolerance and dedication', our company focuses on serving the public and returning to the society. We continue to provide first-class products and services for consumers. While pursuing economic benefits, our company also actively undertakes social responsibility, so as to become a modern enterprise deeply respected by the society.
In the development for years, TGW Technology has become an influential enterprise in the industry owing to the unremitting efforts of all the staff.
sales network covers all major domestic cities and other countries and regions, such as America, Australia, and Southeast Asia.