Company Advantages
1. The design of TGW pedestrian gate access control is innovative oriented and meets the changing needs in the market. This design gradually attracts the eyes of customers.
2. To guarantee the quality of TGW Face recognition technology —Shenzhen TigerWong Te, its raw material suppliers have undergone rigorous screening and only those suppliers that meet international standards are selected as long-term strategic partners.
3. During the manufacturing of TGW Parking Management, the source of raw materials is secured. These materials are purchased from some of the most top grade suppliers with good reputation.
4. TGW cctv ir is designed with the innovative concept that caters the market demands. It is appealing enough to attract the most eyes of the customers.
5. The raw materials of TGW clothes stickers are of high quality. It is sourced from top grade suppliers whose materials are in line with the quality standards.
6. After careful tests, the product is proven to be good in various aspects, such as performance, durability, usability, and so on.
7. Our skilled experts ensure the product to meet the international quality standards.
8. The product is of the finest quality in the industry as it surpassed the international quality standards.
9. Shenzhen Tiger Wong Technology Co.,Ltd's customer service will be pleased to assist you in case of any problems occurring during the process.
10. Shenzhen Tiger Wong Technology Co.,Ltd emphasizes the importance of timeliness and customer service.
11. Shenzhen Tiger Wong Technology Co.,Ltd has a real sincere desire to provide professional customer service.
12. As a popular smart tech equipment supplier, Shenzhen Tiger Wong Technology Co.,Ltd has excellent customer service.
13. Shenzhen Tiger Wong Technology Co.,Ltd's recognition systems has been well sold to all over the world known as its diversification, good customer service and excellent quality.

Hardware introduction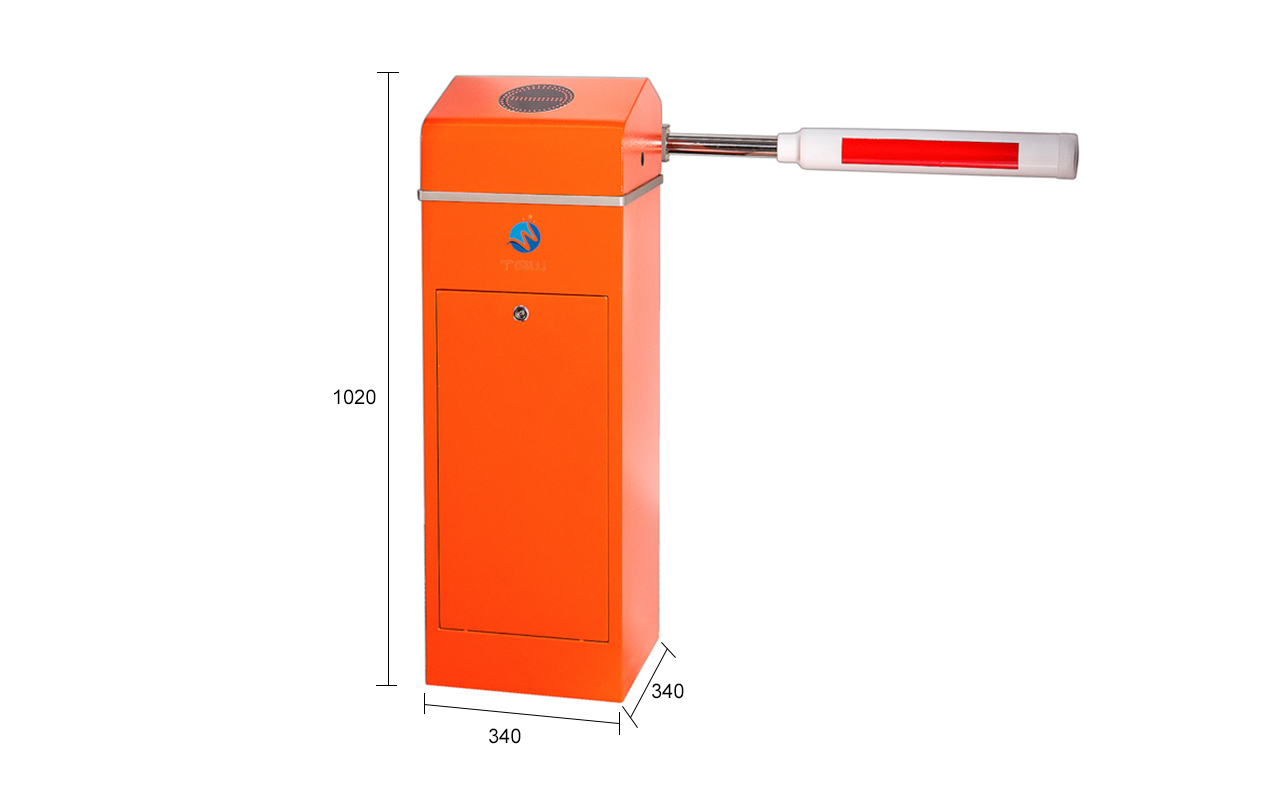 Barrier Boom Functions:
1.The operation speed can be adjusted(1.4s to 3s)
2.Barrier gate up&down signal relay switch output.
3.R&G Traffic light relay switch signal output.
4.External loop detector signal anti-smashing interface.
5.Infrared sensor signal anti-smashing interface.
6.Count mode interface
7.Arm swing out function,when the vehicle hit the barrier gate,the arm can be swing out to avoid further damage.
8.High-sensitivity arm auto reverse function(intensity can be adjusted)
9.Parking system interface.
10.RS485 communication interface.
11.Power off the backup battery interface.
Barrier Boom Features:
1.Mechanical and electrical integration:quickly assembly,easy maintenance.
2.Molding production:high precision ,fast efficiency and guaranteed quality.
3.Worm-gear secondary variable speed transmission:motor wheel design,gate opening by manually when power off,no blocking,no oil leakage,large torque,low noise,can normally operation at the temperature of minus 45 degree,etc.
4.DC brushless motor design:low consumption,high efficiency,no overheat,wide speed adjustment.
5.Hall limit:automatically detects the limit when power on without debugging,detecting the motor speed at all times and running at constant speed.
6.Curved triple connecting rod structure,easy to adjust.
7.Arm direction quickly interchanged :interchanged according to different directions on construction site,reduce inventory and capital pressure.
8.Special DC brushless controller:use interrated chip drive,fast processing speed,large memory,powerful function;24Clow voltage power supply,adapt to global voltage.
How to choose Barrier boom
Barrier boom regulate the stream of car, control exit and entrance.
Barrier boom are installed at parking lot,security desks, governmental facilities, schools, banks, hospitals, universities, sports etc.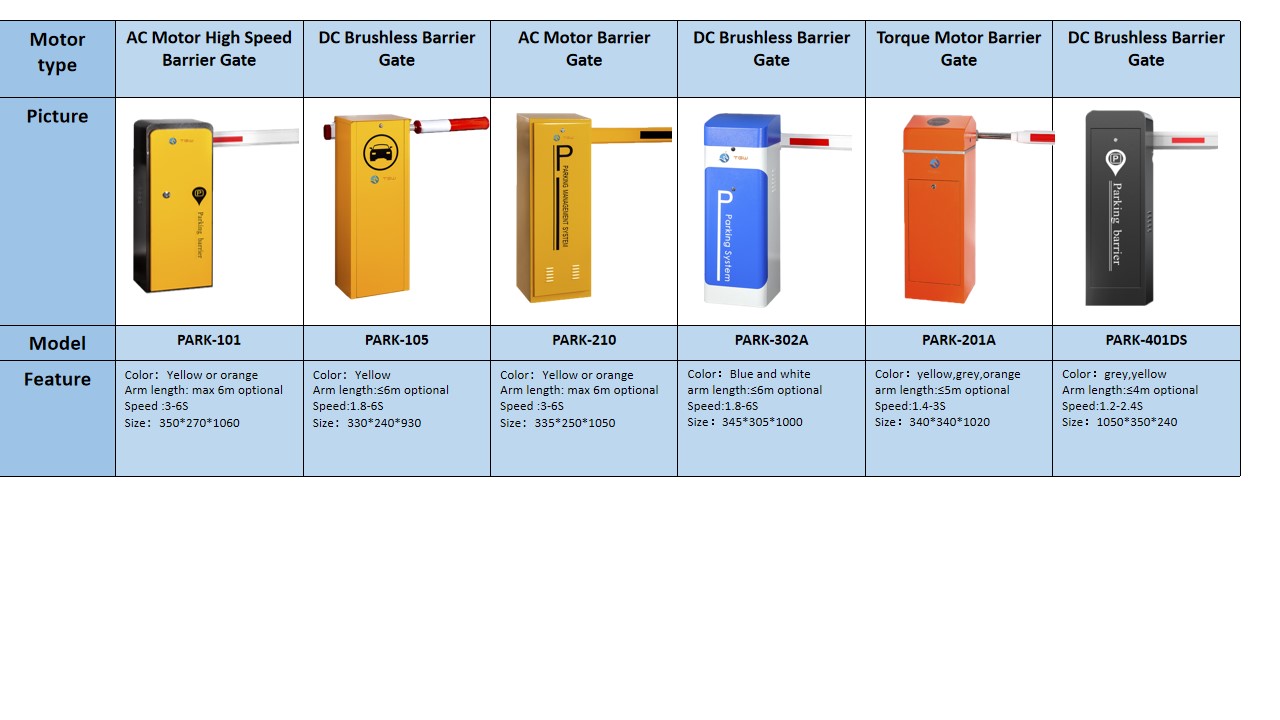 Company Features
Shenzhen Tiger Wong Technology Co.,Ltd has been recognized for decades as a industry leader in the development of TT001. Shenzhen Tiger Wong Technology Co.,Ltd has became the global market leader as a supplier of TT001. Shenzhen Tiger Wong Technology Co.,Ltd can be counted as an international leader in the field of TT001.
Over the years, we have built up a solid customer base and group. These customers include small manufacturers and some of the robust and renowned companies, which contributes to the growth of our business. Our big and wide factory is well-organized inside in a thorough manner. It includes various kinds of advanced machines, which allows us to smoothly finish our production projects. Our advanced production facilities were all purchased from famous brands. They are equipped with a variety of custom-built setup and work holding fixture, which greatly contributes to our production efficiency. Our manufacturing plant is introduced with a wide range of advanced production facilities, which greatly helps us streamline the workflow and helps us quickly deliver our products such as TT001.
Through the skills and wholehearted commitment of our employees, we aim to be a leader in our selected markets - excelling in product quality, technical and marketing creativity and service to our customers. In line with our corporate values, we commit to doing business in an ethical, responsible and sustainable way, while giving back to the wider community. Our aim is to exceed expectations, to take advantage of new opportunities and to reach out to help our clients achieve success. We are committed to the highest standards of business and ethical behavior, to fulfilling our responsibilities to the communities which we serve and to the creation of long-term value for all stakeholders on a socially and environmentally sustainable basis.
Product Details
More detailed information about Boom Barrier is provided for you as follows.
Application of the Product
Boom Barrier developed and produced by TGW Technology is widely applied to many industries and fields. It can fully meet the diversified needs of customers.
We have been engaged in the production and management of for many years. For some problems encountered by customers in the procurement, we have the ability to provide customers with a practical and effective solution to help customers solve problems better.
Product Comparison
Compared with products in the same category, Boom Barrier we produce is equipped with the following advantages.
Enterprise Advantages
Firmly believing that talent is the first element of development and the driving force for enterprise development, we have attached great importance to the introduction of talents and the construction of talent team, and recruited many talented people with advanced skills to form a research and development team, which can provide technical power for our product development and innovation.
TGW Technology can provide quality products for consumers. We also run a comprehensive after-sales service system to solve all kinds of problems in time.
Our company operates our business based on integrity management and cooperation. We seek survival by quality and develop with innovation. Moreover, we obtain customers' trust with sincere service, so as to achieve cooperation and win-win with a common value.
After years of exploration and development, TGW Technology accumulates rich industry experience and enjoys a high popularity in the industry.
Based on the local market, our company has now established a nationwide marketing network. And we strive to enter the international stage depending on self advantages.