The Zecti Camera Backpack is a durable, waterproof backpack that can handle the toughest rainstorm. This Zecti camera bag comes with a removable rain cover as well as a high-density waterproof canvas design. These two waterproof qualities provide peace of mind against any possible water damage in even the heaviest rainstorm.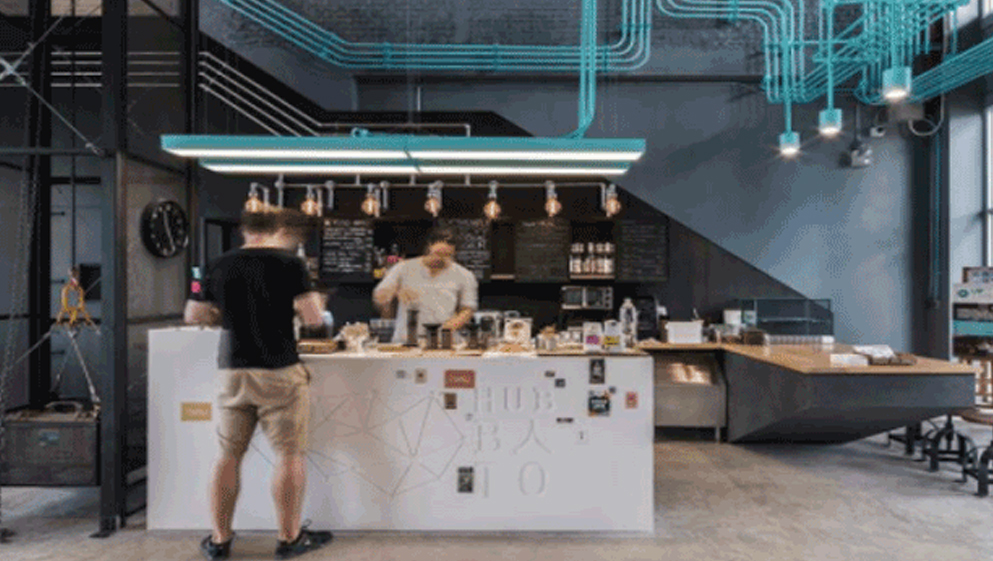 Zectis line of camera bags are is constructed of quality materials and designed with long-term use in mind. Any photographer will be more than pleased with the Zecti Camera Backpack, especially one who ventures out into the wilderness and finds themselves rained on often.DesignThe Zecti Camera Backpack appears to resemble a design with a classic material that one might find from an L.
L. Bean catalog. Overall, the design to the Zecti Camera Backpack is crisp, sleek, and low-key for the most part.
There arent any flashy elements to the backpack as all the pocket lines blend in with the rest of the backpack. No accents are present on the bag, apart from a Zecti brand patch on the lower right-hand corner. There is an absence of double zippers on the bag, which normally would allow for a padlock, however it has other features to make up for it.
A detachable sleeve bag for the interior is an option to bundle together a bunch of loose accessories in the main compartment. A side pocket allows for a water bottle or reusable beverage bottle to be carried. Apart from other camera bags, the Zecti Camera Backpack has a hidden pocket to carry a tripod if needed.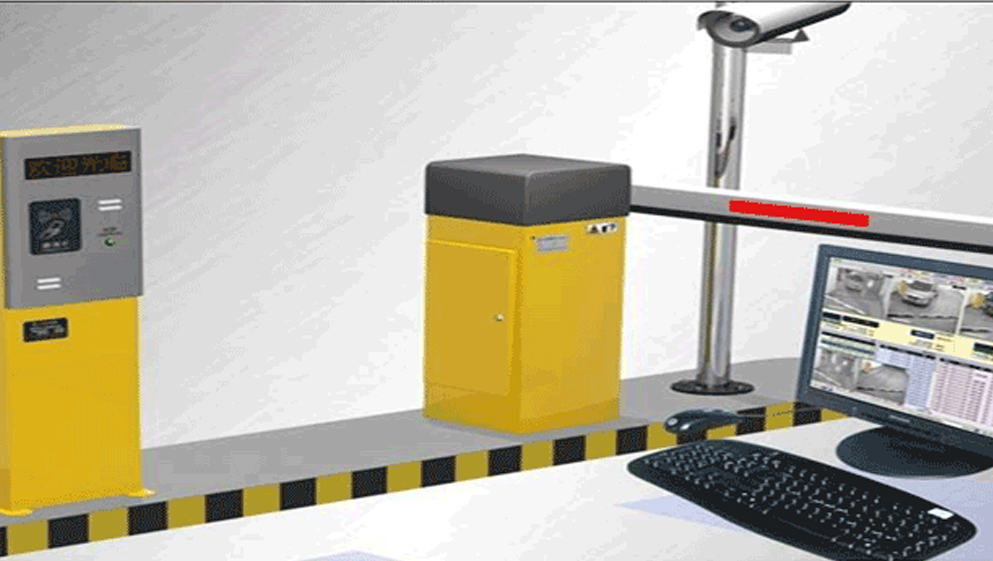 The Zecti Camera Backpack measures in at 12.2 x 7.5 x 16.
1 inches. Measurements of the bag provide for a spacious inner compartment at 10. 6 x 7.
5 x 16. 1 inches. The spacious inner compartment allows for easy storage and transport of a 14-inch laptop or smaller.
At a total weight of 3.74lbs, this waterproof camera bag does come in at a heavier weight when compared to other camera backpacksThe Zecti Camera Backpack in UseThe Zecti Camera Backpack will not let any photographer down in the field. Waterproof construction partnered with a rain cover for the harder, more torrential downpours eliminates any worry about water damage.
With several pockets to choose from, there isnt anything that the backpack cant carry in a spot that is less than perfect for it.The multiple sections to the Zecti Camera Backpack breakdown into two compartments. A top compartment in the backpack holds accessories like batteries, filters, chargers, cables, and more combinations of assorted camera accessories.
The bottom main section of the Zecti Camera Backpack is mainly geared toward a combination of the main camera body and multiple camera lenses.Additional sections to the Zecti Camera Backpack include a velcro compartment for quick and easy access for a quick battery swap or a lens cloth to remove a pesky dust speck or smudge.The main part of the Zecti Camera Backpack is the bottom compartment that can be customized in any way deemed necessary.
Dividers in the bottom section are easily removed to fit the combination of lenses required. A longer zoom lens can take the place of two shorter lenses and still fit snugly within the backpack with the adjustment of only one or more padded dividers. These padded dividers can be entirely removed to convert the camera backpack into a normal backpack.
A different point of the backpack that has it set in a world apart from its competitors is a hidden tripod holder. Competitors often have a removable attachment for when a tripod is needed. However, the Zecti Camera Backpack has a hidden pocket that only needs to be taken and straightened out from the side of the backpack.
Then, the tripod can simply place into the pouch and velcroed onto it with a strap from the side.The Zecti Camera Backpack shares a quality that is often touted as the most important quality of outdoor camera backpacks breathable construction and design. An ergonomic and breathable pad is designed to target and cover the shoulder areas, lower back, and main shoulder straps.
These areas provide full air circulation and prevent moisture buildup from sweat through long-term wear. The pads also provide relief on areas of the body that the backpack will weigh down on over an extended period of time.Lastly, the Zecti Camera Backpack is made with high-density canvas.
The quality canvas used to make this backpack helps to prevent it from wear and tear through even the harshest of forest environments and more.How Does It Compare to Competitors?It isnt hard to be swooned by the Zecti Camera Backpack due to a few of its primary features.
The fact that the backpack can be converted into a normal backpack with the simple removal of the main compartment pad case is a huge selling point. An individual who needs a new camera bag, but also could go for a new backpack, could easily purchase the Zecti Camera Backpack and nail two birds with one stone.A similar competitor to this Zecti Camera Backpack is the Lowepro ProTactic BP 350 AW II.
Both camera backpacks share similarities in breathable design, adjustable main compartment configurations, and the option to combine a waist strap along with the two shoulder straps. Despite some similarities, there is an extreme difference in price between the two camera backpacks. The Lowepro is nearly $70 more than the Zecti Camera Backback, yet doesnt come with better or more features than the Zecti.
It would even be possible to believe that the Zecti has a better outer appearance than the Lowepro. A way that the Zecti Camera Backback beats the Lowepro is through its weight class. The Zecti is more than a pound lighter than the Lowepro and would suit a photographer who prefers lightweight travel.
Overall, the Zecti Camera Backback is the best option to go for. The Lowepro, and other competitors, dont have the feature to transform the camera backpack into a regular, run-of-the-mill backpack with the easy removal of the divider holder. At tens of dollars less than the Lowepro, the Zecti has more features, more options, and an overall better outer look to the backpack.
ConclusionIn conclusion, the Zecti Camera Backback has got what it takes for even the most rugged of outdoor photographers. This camera and laptop backpack, that also converts to a primary backpack, can withstand intense rains and can hold up in harsh terrain with its high-quality canvas material.Photographers that travel and subject themselves to the great outdoors dont have to worry about the Zecti Camera Backback failing them.
Breathable material, adjustable compartments for cameras and camera lenses, and a chest support strap, as well as a waist support strap, will provide the best camera backpack experience. THE REVIEWSCORE: 8The Zecti Camera Backpack has the most bang for ones buck when it comes to features and high-quality canvas construction. It isnt one to pass up because of its waterproof construction, ability to transform into a traditional backpack and several additional pockets or sections for further storage.
ProsConverts into normal backpackAdjustable dividersStreamline outer appearanceQuality canvas materialBreathable constructionConsSlightly overweightOnly one tripod stabilization strapNo double zippers for padlocksZecti Camera Backpack DEALS(We get commissions for purchases made from links in this post. )AmazonB&HOriginally published at on January 9, 2020 RELATED QUESTION What the most durable and longest lasting brand of backpack? GORUCK is currently the most durable and long-lasting backpack brand without a doubt based on my experience testing the GORUCK GR2 and GR3, Kelty, Gregory, Northface, REI, and a handful of other brands backpacks because: Extremely Durable Materials used (1000D Cordura Nylon, YKK zippers) High quality construction (tested to carry 400lb loads) Lifetime guarantee Purposeful design (built for reliable use by special forces ) For a full in depth review of why the GORUCK backpacks, and particularly the GORUCK GR3 are the most durable backpacks Ive tested (and the best for travel) check out this GORUCK GR3 Review Durable Materials All of GORUCKs backpacks use 1000 denier polyurethane coated Cordura nylon as the main fabric which is abrasion resistant, water resistant (touted as rainproof by GORUCK) and has a tear strength of over 400 lbs.
The YKK zippers are extremely strong and reliable from my experience using them in dusty desert conditions. Most backpacks opt for a much lighter nylon or polyester fabric and lighter zippers Construction All GORUCK bags are made in America and stitched together with high strength threads and redundant stitched patterns. All of the stress points (e.
g., shoulder strap stitch points, seams, compression straps, etc.) on their bags (the GR1, GR2, and GR3) are tested with 400lb loads So, between the materials and construction, all of GORUCKs bags are tested to carry over 400lb loads.
I dont know of any other brand whose backpacks are built for that kind of use Lifetime Guarantee GORUCK has a lifetime guarantee in which if the bag EVER breaks, tears, or falls apart in any way they will pay to fix (or replace) the bag and send it back to you, and they ship internationally. So, if you manage to damage this bag, wherever you are, theyll take care of it. So, theoretically the lifetime on these backpacks is.
forever Purpose (built for abuse and hiking with heavy weights) GORUCKs founder and primary team come from a military special operations background and they designed this bag to withstand normal working conditions for special forces, which involve carrying very heavy weights and walking for very long distances in very harsh environement. Additionally, most special forces missions are far away from help, support, and civilization so the bag needed to be designed so it wouldnt break on the soldiers when theyre miles away from help. These days, the GORUCK bags are continually tested during the GORUCK challenges which are essentially hours long endurance challenges where participants walk, exercise, and carry heavy loads (in GORUCKs backpacks) recreating special forces style training, so the bags get an extreme amount of abuse in a short amount of time.
GORUCK designed the bags to perform well in these conditions. Though most backpacks are designed to be used outdoors, military level abuse is a different animal and the fact that GORUCKs backpacks can handle it is a great sign My experience with the GORUCK GR3 Backpack I have done several hikes with 40lbs of weight plates in the pack to test it and regularly do calisthenics and gymnastics style workouts with the backpack and it is holding up extremely well I currently travel full time in search of adventures (motorcycling Laos and parts of the Ho Chi Minh trail in Vietnam, trekking to Everest Base Camp, camping and trekking through Patagonia, and lots of adventures in between). I needed a bag that travels well as a carryon but is durable enough to stand the abuse of being my only backpack for these kinds of adventures and the GORUCK GR3 has taken everything in stride as the best world travel backpack Ive owned, and its still ready to hike and camp when you are.
The GORUCK GR2 is excellent if you need a smaller bag (40 liters) and the GR1 is just as great but small enough for everyday use (21 liters and 26 liters). Ive owned bags from Northface, Gregory, REI, Kelty, and a handful of others. Ive split the seams on backpacks from overpacking them, broken off shoulder straps from overloading them, and usually had to re-stich or repair them in a middle of a hike.
From that experience I can tell you the GORUCK GR2 and GR3 are THE most durable backpacks Ive ever owned. If you need a rugged, durable, long lasting backpack head straight to GORUCK. For a full review of why this is the most durable backpack Ive owned check out this GORUCK GR3 Review