What is self-service payment machine
The self-service parking payment system of the parking lot parking self-service central payment machine is a terminal device used for cash and interconnection payment in the 24-hour smart parking lot. On the basis of the realized mobile payment function, the cash self-service payment terminal completes the unattended solution. The product integrates parking payment and advertising carousel. By connecting to the original smart entrance camera back-end network, the back-end data is obtained and smarter self-service is provided. Car owners who need to pay in cash can pay for temporary cars through the cash self-service payment terminal. Suitable for subway stations, railway stations, bus stations, hospitals, parking lots, and large shopping malls.
Hardware part introdution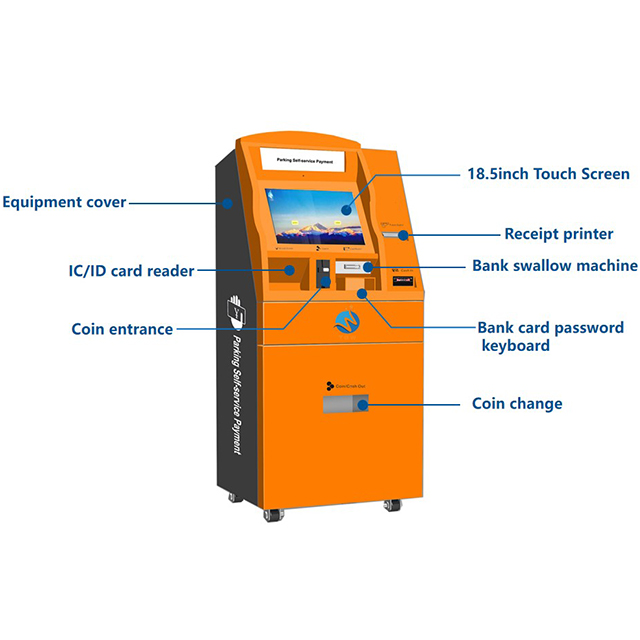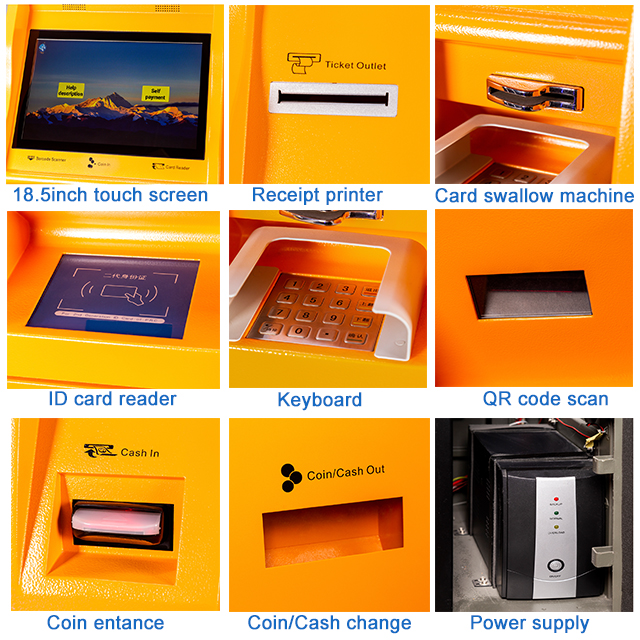 Parking self-payment machine sets payment and plane advertising all in one and provides convenient self-service through data network and system back-stage.
The system function includes bank card , QR code payment,cash and paper money charge, coin change, receipt print , LCD touch, IC/ID card reading and writing etc., easy to operate and achieve unattended intelligent charge,especially for large parking lot management system, it can greatly increase the traffic of export vehicles,reduce staff and efficiency.
Self service payment working process
Processing:Input vehicle number - click query - display vehicle entrance image - click details -Show the entrance time and payment amount -confirm to pay(cash,QR code,bank card).

Parking self-service payment machine application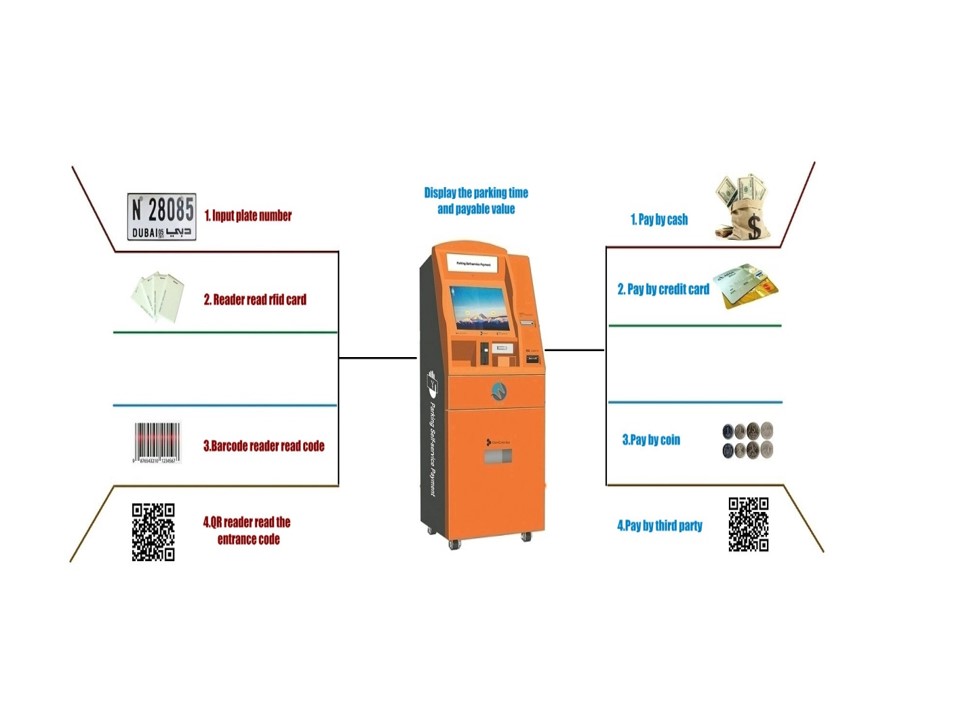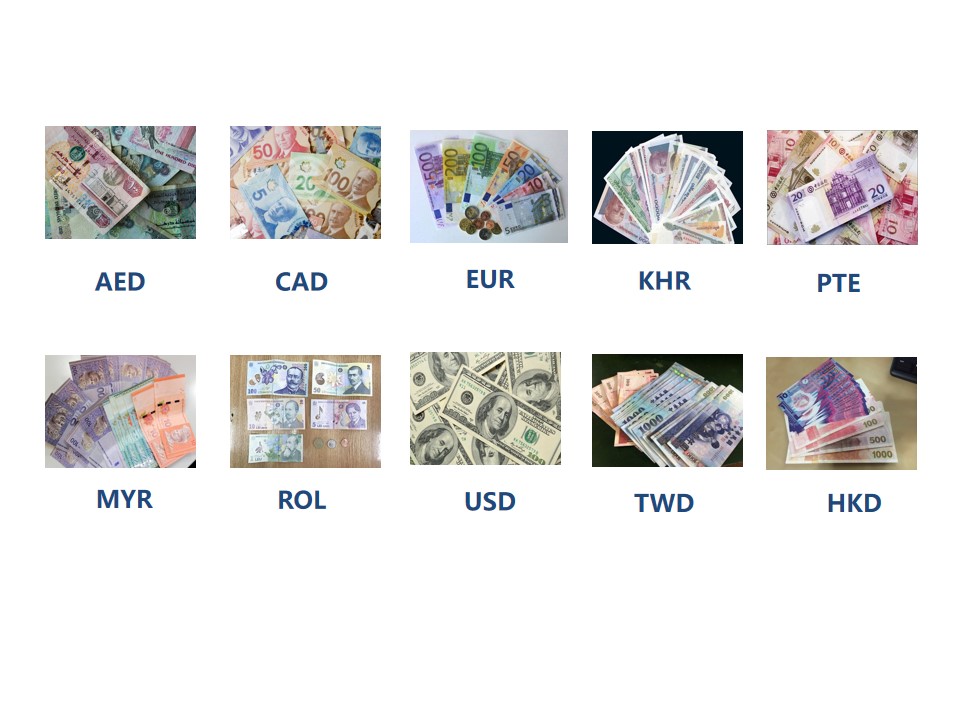 Parking Self-Service Payment Machine Extensible functions
1.Function customization
Can be customized according to the functions required by the customer, for example, whether it is necessary to support bank card payment.
2.Software programming
Can be programmed according to customer requirements for software functions.
3.Support for multiple currencies
Recognizes currencies of multiple countries, and currently recognizes US dollars, Euros, Canadian dollars and ect,.
4.Product appearance design
Depends on quantity,buyers are required to provide design drawings.
5.Customizable language
The language can be customized according to customer requirements.
Such as:Korean, Spanish, Arabic, Japanese and ect,.