Company Advantages
1. TGW Turnstile shows the finest craftsmanship in the industry as it is elaborately produced by using the industry-leading technology.
2. For being manufactured by using the state-of-the-art technology, TGW lpr camera system represents the high level of craftsmanship.
3. TGW vihicle recognition system is elaborately manufactured by using quality raw materials and advanced production technology.
4. TGW 8 Inch Face Recognition is safe as it is made of high quality materials.
5. The products have passed the overall quality inspection before they leave the factory.
6. The product has been inspected to strict quality standards.
7. Adopt advanced quality testing equipment and methods to ensure the high quality of products.
8. The product quality completely conforms to the industry standard.
9. All aspects of the product, such as performance, durability, usability, etc., are carefully tested and tested before production and delivery.
10. The product has fine forefoot design and rear padding as a foot support system for wearers. This will greatly relieve foot pain for them.
11. The product can improve walking comfort and shoe fit. It can reduce feet shock and relieve effectively the pains in the ball of foot and heel areas.
12. The product can assist the feet in attaining a natural stepping position and help to properly spread the body's weight across the entire feet.
13. The anti-microbial function of this product greatly helped eliminate odor, and provides a cleaner and healthy feet environment for people.

Hardware introduction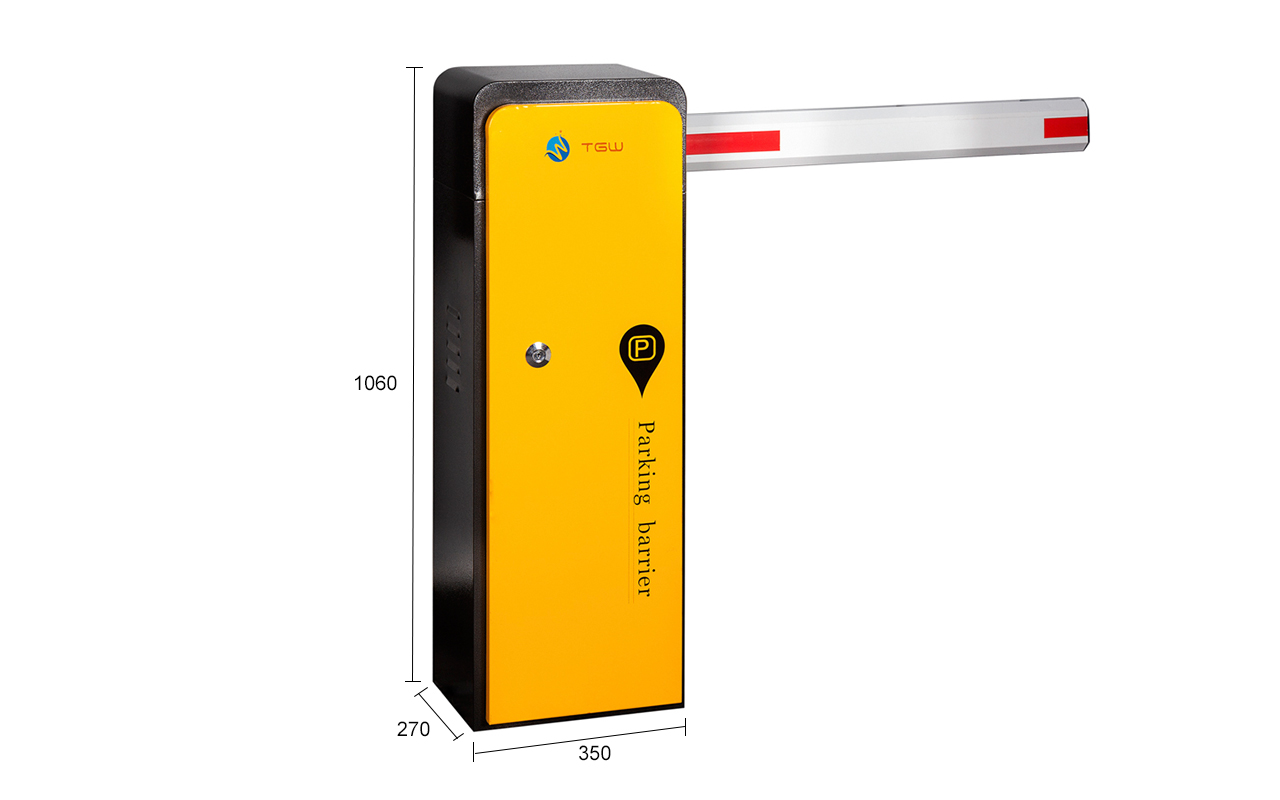 Barrier Boom Functions
1.Using high-speed servo motor, small size, light weight, fast response, stable operation;
2.High speed lift, favorite 0.6s; slow falling, humanized safety design;
3.Adjustable left and right directions, adapt to more applications;
4.Encoder limit, high precision, long life, easy debugging;
5.Traffic light display, red light for closing the gate, green light for opening the gate;
6.The door can be closed with a delay time, cooperate with infrared protection device to realize unattended operation;
7.It can be connected with protective devices such as pressure wave, infrared, and ground sense;
8.With the function of outputting the gate opening and closing status;
9.Possess the ground sense counting function, which needs to be suitable for high throughput environment
Adjustable speed:
The operating speed of the barrier can be adjusted as required
Return when blocked:
When encountering obstacles such as people/cars during operation, the pole will be automatically lifted; the sensitivity of the return to obstacle can be set as required
Intelligent self-check:
Intelligent self-check, always protect system safety
Delay closing:
Time delay can be set to close the gate, with infrared protection device to realize unattended
Sense count:
With ground sense counting, suitable for high-throughput application environment
Error code:
Check the running status of the movement, and display different fault codes when a fault occurs, so as to eliminate the fault
Function setting:
With function settings such as lever type selection, starting angle, counting, delay drop, return sensitivity when resistance, 485 communication, running status, limit setting, etc.
How to choose Barrier boom
Barrier boom regulate the stream of car, control exit and entrance.
Barrier boom are installed at parking lot,security desks, governmental facilities, schools, banks, hospitals, universities, sports etc.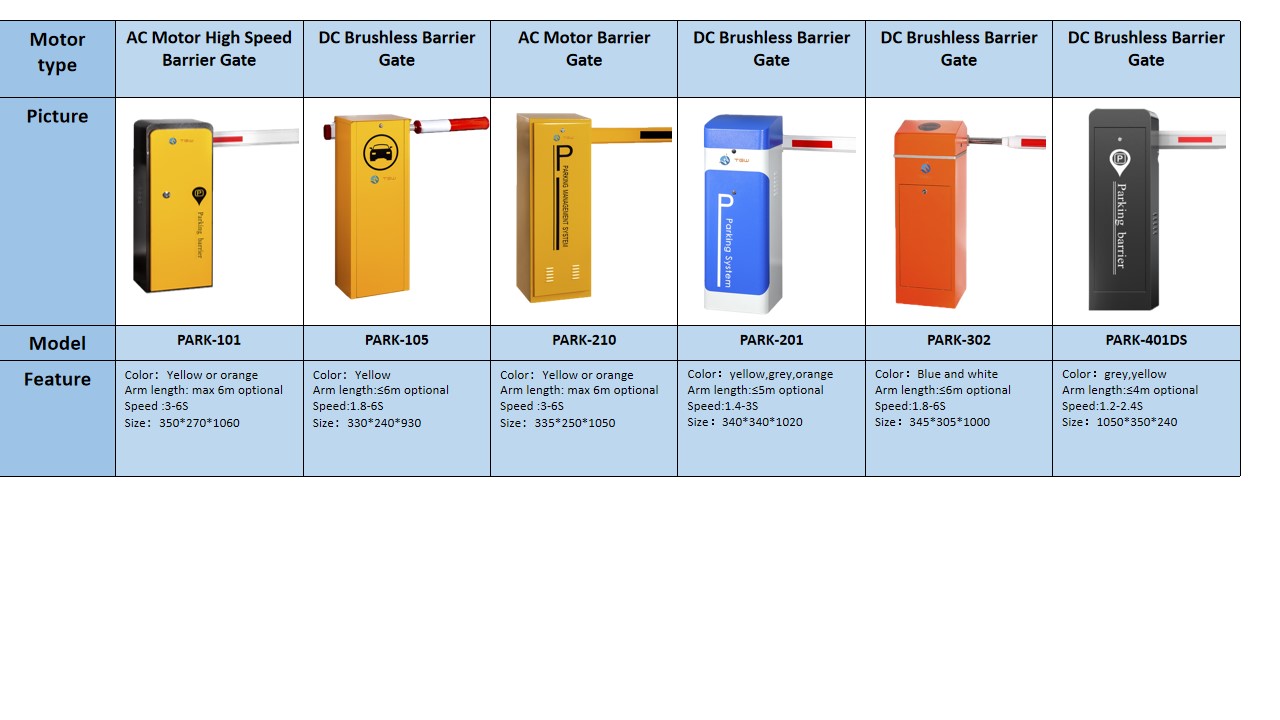 Company Features
Shenzhen Tiger Wong Technology Co.,Ltd is a popular supplier of turnstile factory from China. Designing and manufacturing excellent products are our strong suits. Shenzhen Tiger Wong Technology Co.,Ltd is a name that reflects high quality and value for money. We earn a reputation as a dependable problem solver through providing turnstile factory. Shenzhen Tiger Wong Technology Co.,Ltd is an award-winning designer and manufacturer of turnstile factory. We have extensive experience after years of development. Shenzhen Tiger Wong Technology Co.,Ltd is established out of the quest for quality turnstile factory. Years of experience makes us a creator, engineer, and problem solver in the industry.
Shenzhen Tiger Wong Technology Co.,Ltd makes extensive use of its professional engineers and technicians. Shenzhen Tiger Wong Technology Co.,Ltd is well-known for its Shenzhen Tiger Wong Technology Co.,Ltd solid technical foundation. Shenzhen Tiger Wong Technology Co.,Ltd's technology is at the domestic advanced level. Shenzhen Tiger Wong Technology Co.,Ltd is greatly supported in technology from our professional R&D base. By extensively using our professional technicians, Shenzhen Tiger Wong Technology Co.,Ltd is technically advanced in turnstile factory market.
The goal of our company is to bridge the gap between customers' vision and an exquisitely crafted product ready for the market. In the future, we will work to infuse human-centered design throughout our production, creating functional products that will be used by millions of people across the globe. We endeavor to play an active role in reducing the negative impact on the environment. During production, we encourage less energy consumption and less pollution relying on newly introduced high-efficient manufacturing machines. We are committed to the green production approach. To reduce carbon footprint and pollution, we will introduce green and sustainable manufacturing machines to help us achieve this goal. Our company grows in every possible way and embraces the future. This adds to our services to bring customers the best of the turnstile factory industry.
Product Details
TGW Technology's Traffic Gate is processed based on advanced technology. It has excellent performances in the following details.
Application of the Product
TGW Technology's Traffic Gate can be used in many industries.
Based on the actual needs of our customers, we provide a one-stop solution for them with the purpose of rational allocation of
Product Comparison
Compared with similar products, the Traffic Gate of TGW Technology is more strict in the selection of raw materials. The specific aspects are as follows.
Enterprise Advantages
TGW Technology has a backbone team with good reputation, proficient business and strong management ability.
TGW Technology has established a complete sales network to provide quality services for customers.
'Customer first, service with heart' is our development concept and 'unity, innovation, pragmatism, progress' is our unswerving pursuit.
Our company, built in has developed into an industry leader. We have complete equipment, strong technology force and high brand awareness after years of hard work.
Our company's products have a high reputation in the market, so they are sold well in the domestic and foreign markets including