Company Advantages
· Tigerwong Parking FULL HEIGHT TURNSTILE GATE is made of non-toxic materials without mercury-containing. These materials don't cause any pollution and it can be recycled.
· With a properly laid out electrical circuits and finely arranged components, this product is not subject to noises, such as noise caused by loose connection of components.
· The product is eco-friendly because it's fully powered by solar energy which produces no pollutions and does not harm the ozone layer.
What is LPR(License Plate Recognition) Technology?
License plate recognition ( ANPR/ALPR/LPR ) is one of the important components in modern intelligent transportation parking systems, and it is widely used.
Based on technologies such as digital image processing, pattern recognition, and computer vision, it analyzes the vehicle images or video sequences taken by the camera
to obtain the unique license plate number of each car to complete the recognition process.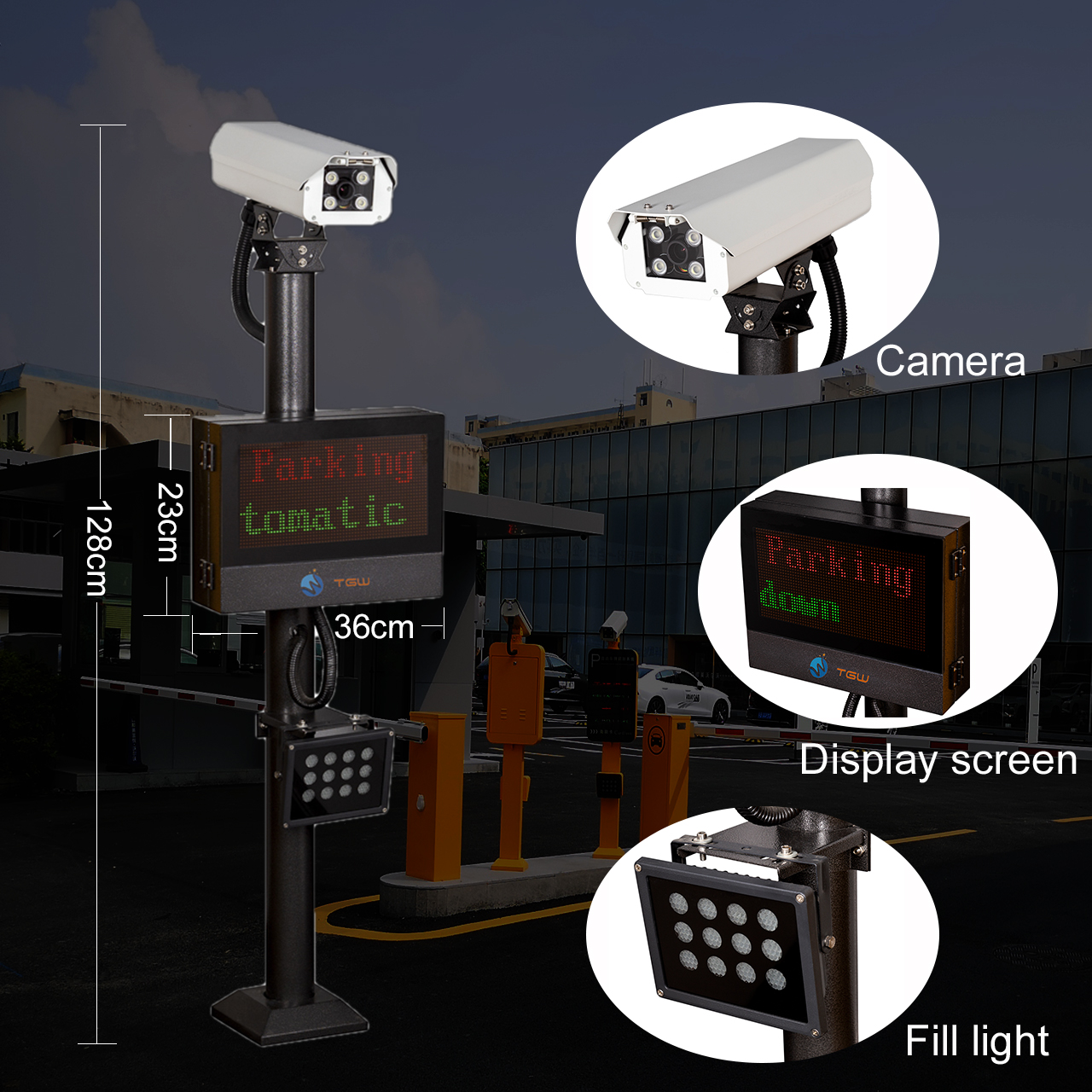 Hardware part introduction
1.Functions and features of each component
1) Camera : it mainly captures pictures, which are sent to the software for recognition. There are two ways to trigger the camera to capture pictures.
One is that the camera itself has a head-detection function, and the other is that the car is triggered by the loop coil when vehicle pass to capture the picture .
2) Display screen : you can customize the display contents of the display screen.
3) Column : the column and the appearance of the product are formed by cold-rolled iron sheet, strong and waterproof.
4) Fill light : With an automatic light sense < 30Lux, the light will be automatically opened according to the surrounding environment of the project site, and will remain
bright until the supplementary light detects that the surrounding environment becomes brighter, and the light sense will be automatically closed when it is greater than 30Lux.
Software part introduction
ALPR workflow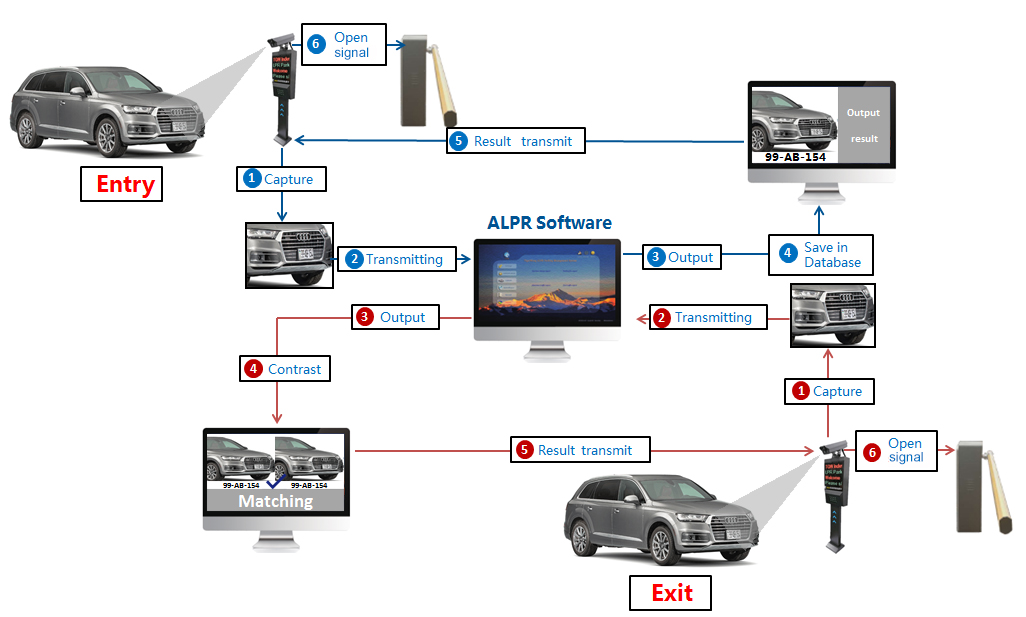 Process description:
Entry: the license plate recognition camera captures an image by means of vehicle head detection or loop coil trigger, and the image is transmitted to the software.
The software algorithm recognizes the image, writes the recognition result into the database and returns it to the camera, and the camera sends the switch signal to
barrier switch.
Exit: the license plate recognition camera captures an image by means of vehicle head detection or loop coil trigger, and the image is transmitted to the software.
The software algorithm recognizes the image, outputs the recognition result and compares it with the entrance recognition result in the database. The comparison is
successful and the result is returned to the camera.
ALPR software interface-multiple languages
Software function introduction
1) The recognition module is built into the parking lot software, which can recognize the license plates of
123 countries and regions and output the results .
2) Parking software , which can manage the whole parking lot from entrance and exit to charging.
3) Set permissions for operators who manage parking lots.
4) Set the charging rules of the parking lot,input them into the system and charge them automatically.
5) Monitor the movement of vehicles in and out.
6) Keep a record of vehicle movements.
7) Form the report summary of vehicle access management, fee management and parking management.
8) The best solution of a set of parking software is to manage the parking lot with one in and one out. It can
also be used for two in and two out.If beyond this range, it may affect the efficiency of management or cause
the situation of stagnation, which also depends on the actual use of computers and the amount of vehicles.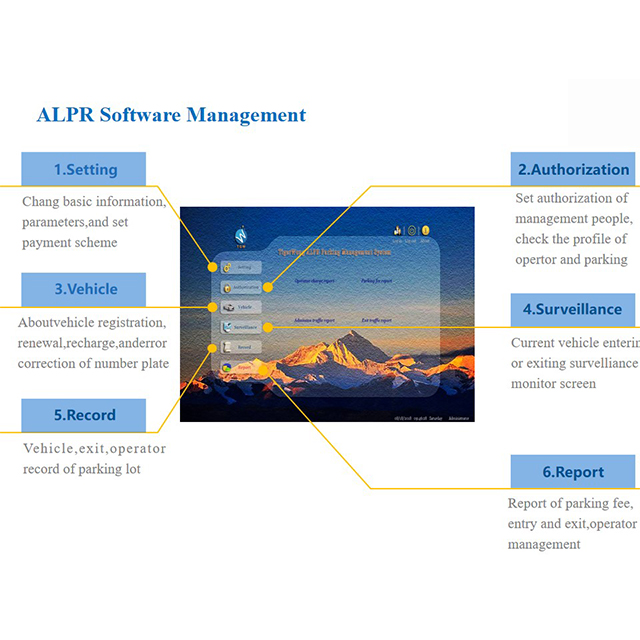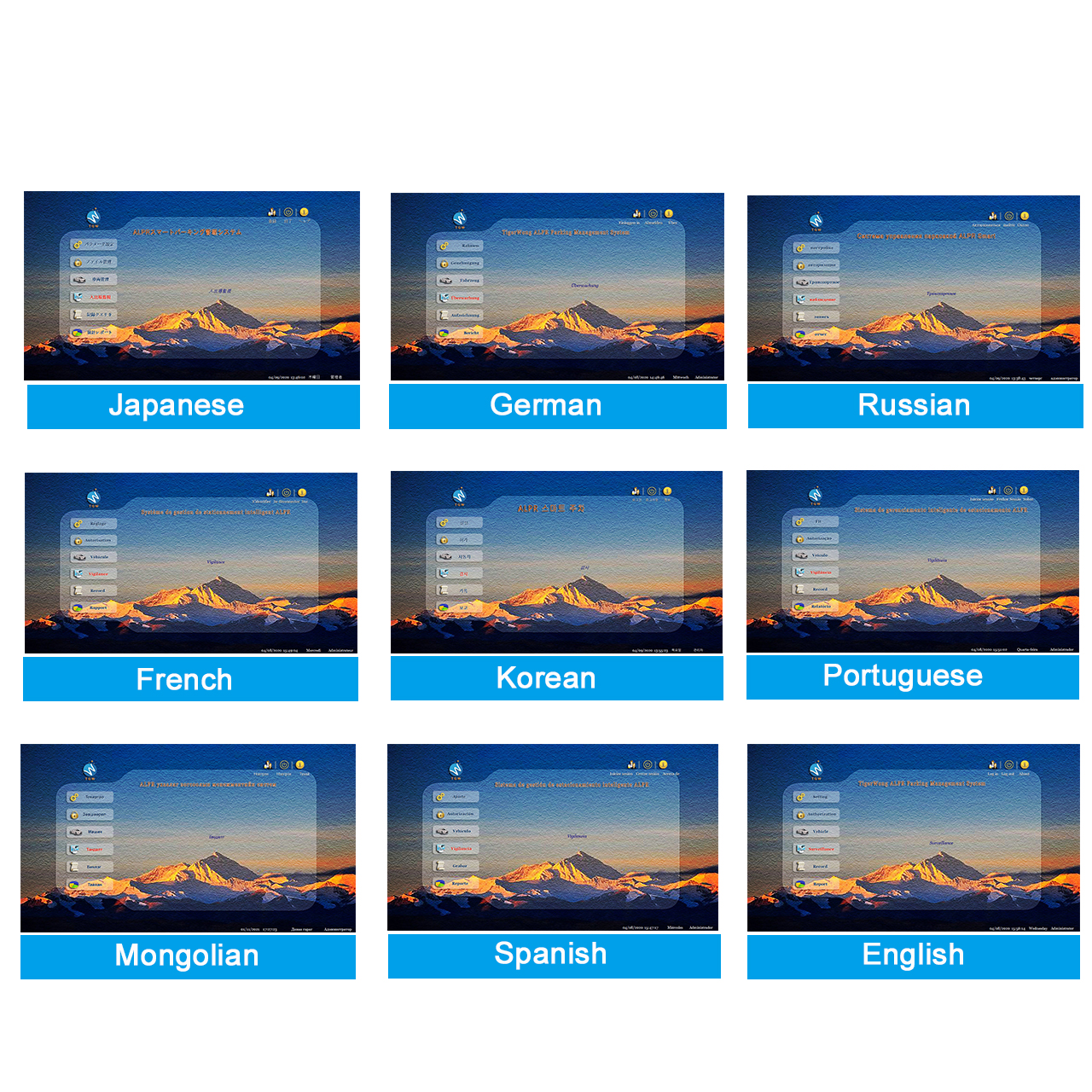 Expanding applications
Expanding application of license plate recognition:
The license plate recognition of parking lot is applied to the entrance and exit of parking lot by the way of license plate recognition.Based on the function of recognition and output of license plate, any project that needs to obtain license plate information can be used in combination with our software. The application places mainly include gas station, car wash shop, vehicle management, intelligent weighing, intelligent charging, payment system for vehicle entry and exit, etc. In order to make more customers benefit from the application of license plate recognition, taigewang has specially customized upload software, which can provide customers with the data of license plate, picture of license plate, time of entry and exit and so on from our software system. Docking is also very simple, only three steps.
Simple introduction to upload software:
1. Parameter setting interface 2. Recognition and vehicle picture interface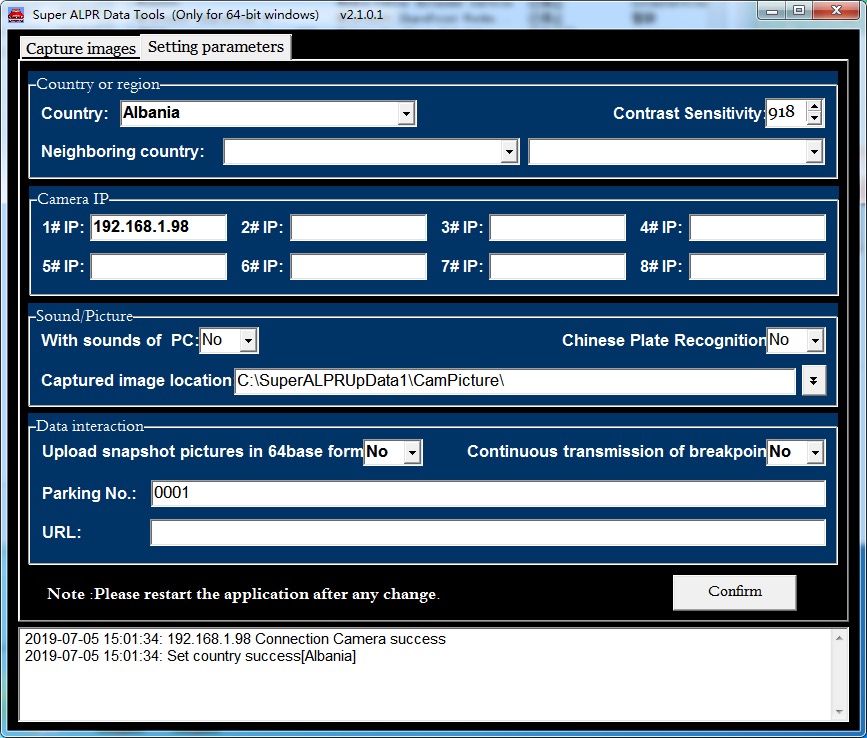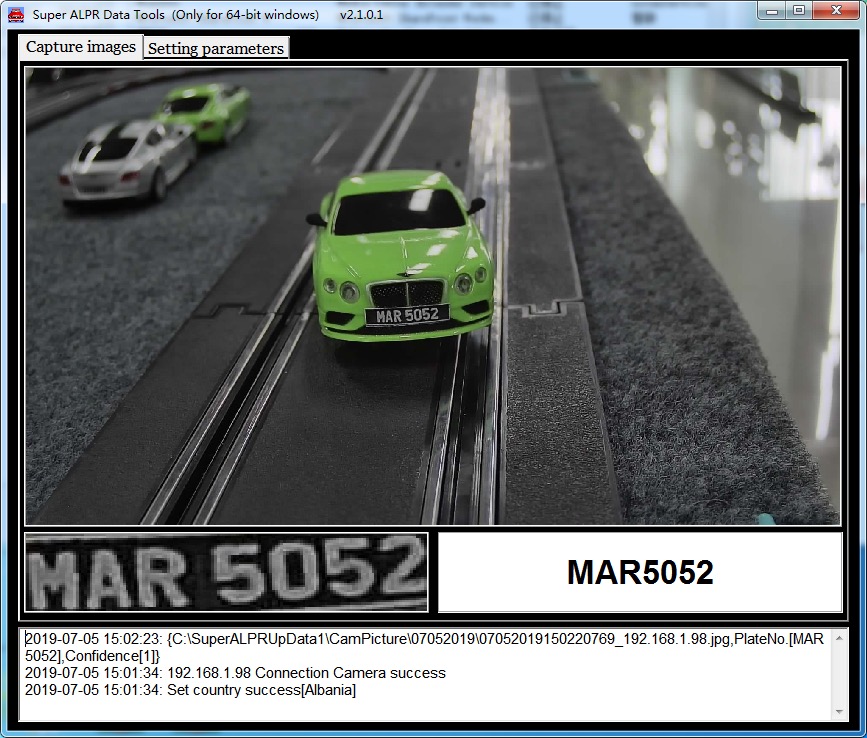 3. Uploading software and docking three steps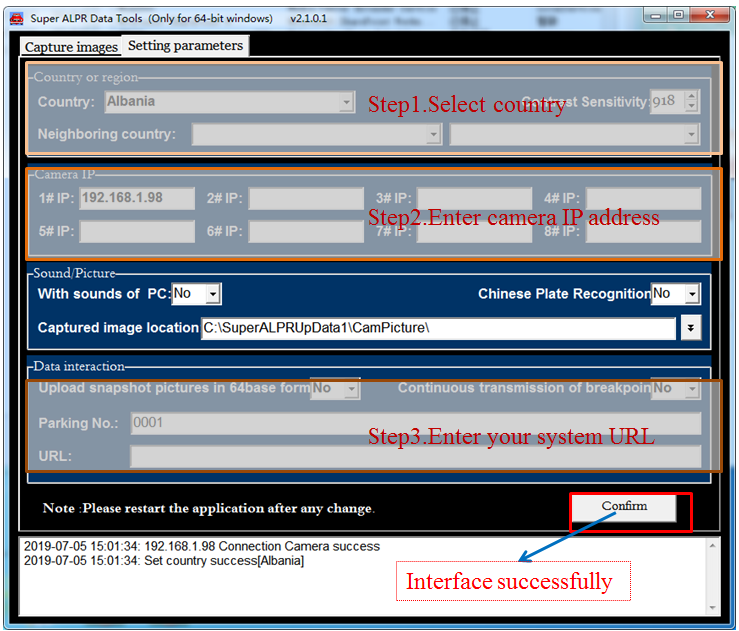 ALPR advantage
License plate recognition parking system is a a reliable, accurate and cost effective car park management solution.

It is widely used in many places,including supermarkets,

retail parks, hotels, hospitals and leisure centers.

Reduce labor cost and management difficulty of parking lot system,Improve vehicle traffic efficiency.

Ticketless/ card less parking lot management. Increased security and Parking access automation.

Prevent car theft and prevent "ticket/card loss"
Nine models of hardware
Company Features
· Since the establishment, Shenzhen Tiger Wong Technology Co.,Ltd has built up a complete supply system of lpr parking solutions. At present, we keep growing year by year.
· Our manufacturing plant is equipped with production facilities. These facilities ensure our workers to finish their tasks in an efficient manner, enabling them to meet customers' requirements quickly and flexibly. We own a highly professional QC team in our manufacturing factory. They utilize various kinds of testing devices to ensure the highest level of product and comply fully with the guidelines in the lpr parking solutions industry.
· Anytime necessary, Shenzhen Tiger Wong Technology Co.,Ltd will be available to provide service online for customers. Inquiry!
Product Details
The specific details of vehicle number plate reading are presented below.
Application of the Product
vehicle number plate reading of Tigerwong Parking Technology can play a role in various industries.
Based on the actual needs of our customers, we provide a one-stop solution for them with the purpose of rational allocation of
Product Comparison
Tigerwong Parking Technology's vehicle number plate reading has been further improved based on advanced technology, as reflected in the following aspects.
Enterprise Advantages
Our company has numerous high-quality and professional personnel of production and processing, introducing international advanced experience and technology in aspects, such as production and processing. Besides, our product quality management and testing have reached the leading level in the same industry.
Our company is devoted to providing the best service for our customers at the lowest cost.
Taking 'passion, high efficiency, and win-win' as core values, Tigerwong Parking Technology aims to creates excellence and lead the industry and is devoted to growing into a global leader with social respect and employee love.
Rich in production experience and mature in processing technology, Tigerwong Parking Technology has developed into an excellent enterprise after years of flourishing.
We sell our products well in the domestic market and also export to foreign market. And our products have won the unanimous praises and recognition of domestic and foreign customers.