What is ticket dispenser solution?
Ticket dispenser is the key equipment of the parking lot management system, generally refers to the management equipment of cards and barriers in the parking lot charging management system or ticketing system.
The main components of the ticket box include voice output module, LED or LCD display module, card management module, main control module, vehicle detection module and power supply module. The ticket box is an indispensable part of the parking lot and other ticketing intelligence, and is widely used in the management of various vehicle passages.
Hardware part introduction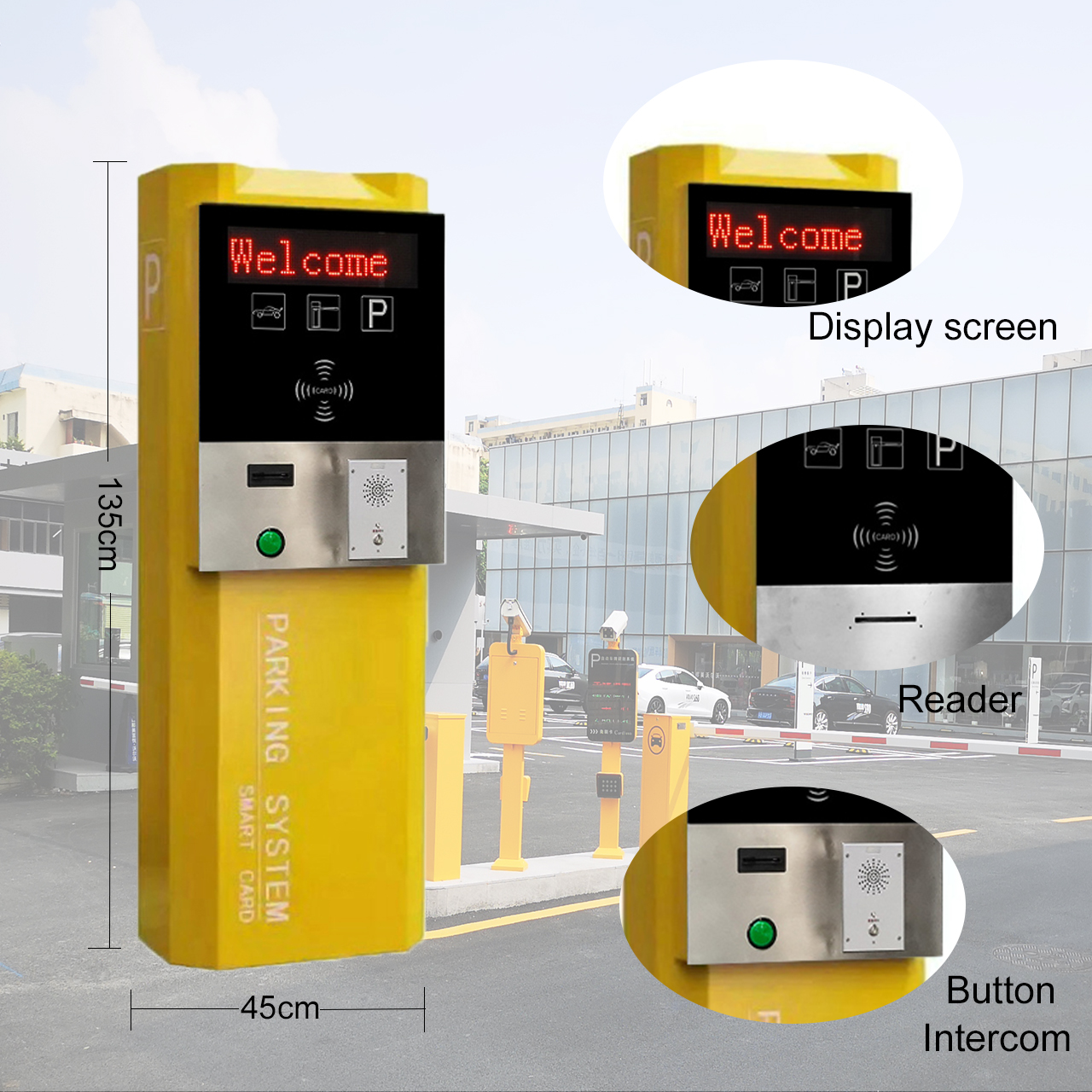 1. Unique manual release can stop the boom at any angle, Auto-reset when power on.
2. Bar can rise and fall on left/right sides by setting on the same machine.
3.One balance spring is suitable for all types of bars.
4. Unique remote controller, 3 buttons to control the barrier gate, safety and easy using.
5. Support the external and internal VEHICLE LOOP DETECTOR (optional).
6. Machine core can automatically adapt to low temperature.
Software part introduction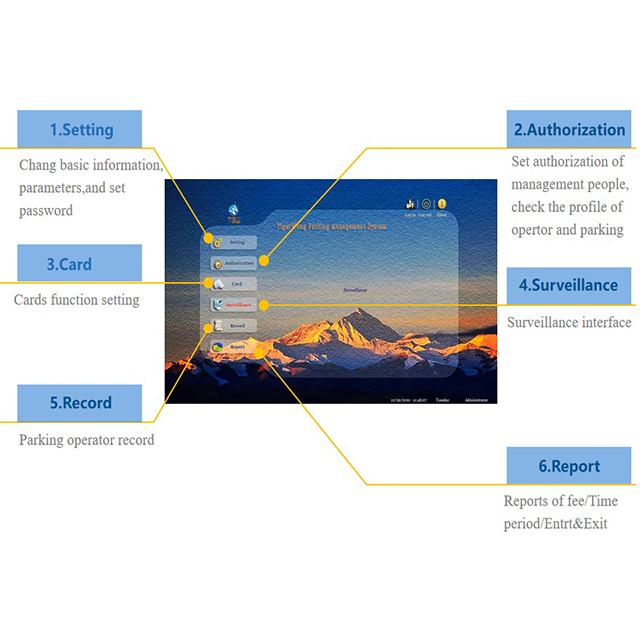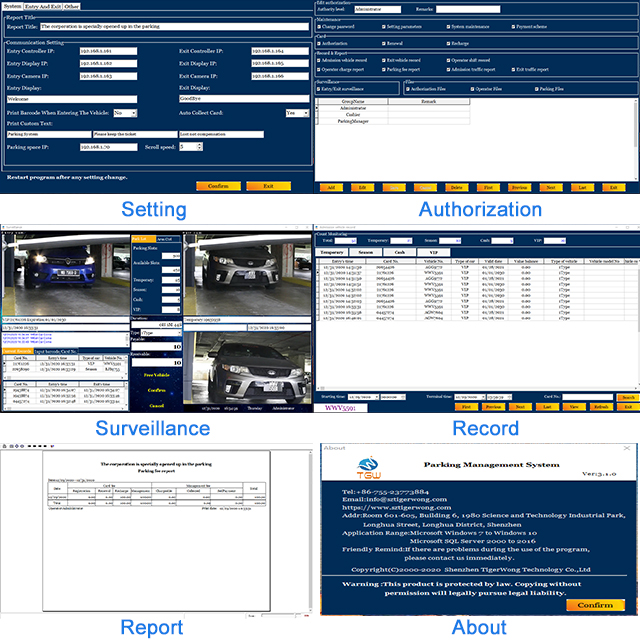 How does it work? Card Parking Compos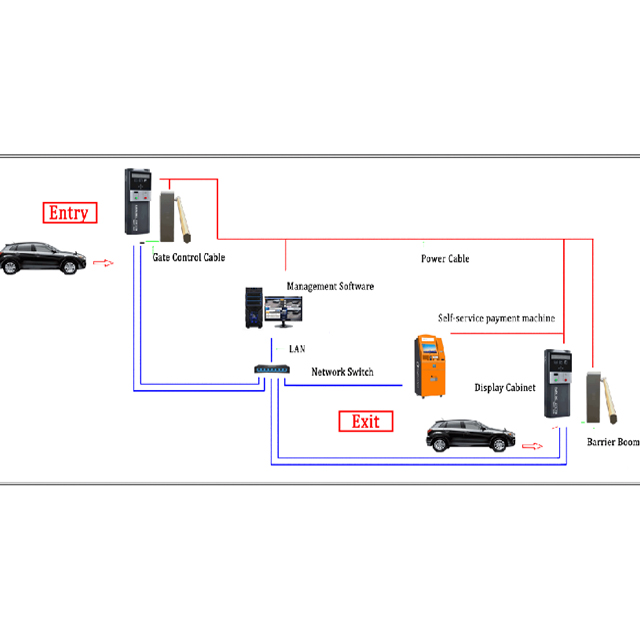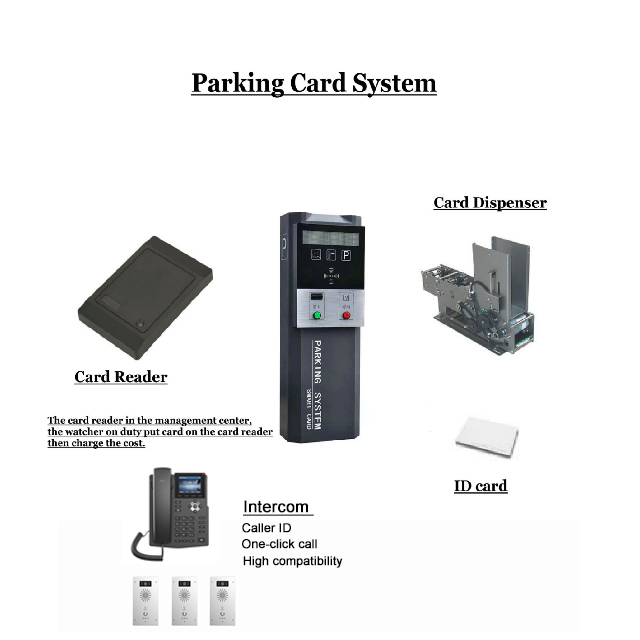 Process description:
Entrance:
Push Button and Take a Card.
Take the card and paste up it on the dispenser box to raise the barrier gate.
It must be waiting a minute that the barrier has alreadlly rose up.
Exit:
The vehicle begin go through the barrier and entry parking.
Keeping the card for exit.
Advantages of parking ticket dispenser
Advantages of parking lot entrance control ticket dispenser
* It can realize "one car spit out one card", "non-entry no longer spit out card"
* Intercom with the center and automatic counting and statistics function
* It can store 200 ISO standard proximity cards (with automatic card issuing machine)
* High-brightness LED Chinese characters are automatically displayed and turned over, and the remaining parking spaces are displayed
* Appearance size and color are optional
* Voice prompt, help intercom function
Advantages of parking lot exit control ticket dispenser
* Can realize "one car swallow one card"
* Intercom with the center and automatic counting and statistics function
* High-brightness LED Chinese characters automatic display, screen flip, charge amount display
* Appearance size and color are optional
* Charged voice prompt, help intercom function
Company Advantages
· The design of Tigerwong Parking rfid reader long range integrates multiple elements. They are the color mix, texture, lines, pattern silhouette, shape, proportion, and each of them contributes to creating a fashion matching.
· This product is hypoallergenic. Its fabrics do not allow moisture which is the perfect ecosystem for bacteria and microbes to breed to build up.
· Prior to the development and design of new products, Tigerwong Parking carefully analyzed customer needs.
Company Features
· Shenzhen Tiger Wong Technology Co.,Ltd is a large high-tech company specializing in automatic gate closer.
· Owning a team of excellent customer service is the key factor in our success. They are highly skillful in promoting effective communication and getting along well with customers from different backgrounds. They are absolutely the business ambassadors for our company.
· We are responsible for the society. Quality, environmental, health, and safety commitments are prerequisites for all our activities. These policies are always implemented using international standard methods, and all commitments are effectively implemented. Inquire!
Application of the Product
Tigerwong Parking Technology's Parking software has a wide range of applications.
Tigerwong Parking Technology insists on providing customers with one-stop overall solution from the customer's point of view.