What is ticket dispenser solution?
Ticket dispenser is the key equipment of the parking lot management system, generally refers to the management equipment of cards and barriers in the parking lot charging management system or ticketing system.
The main components of the ticket box include voice output module, LED or LCD display module, card management module, main control module, vehicle detection module and power supply module. The ticket box is an indispensable part of the parking lot and other ticketing intelligence, and is widely used in the management of various vehicle passages.
Hardware part introdution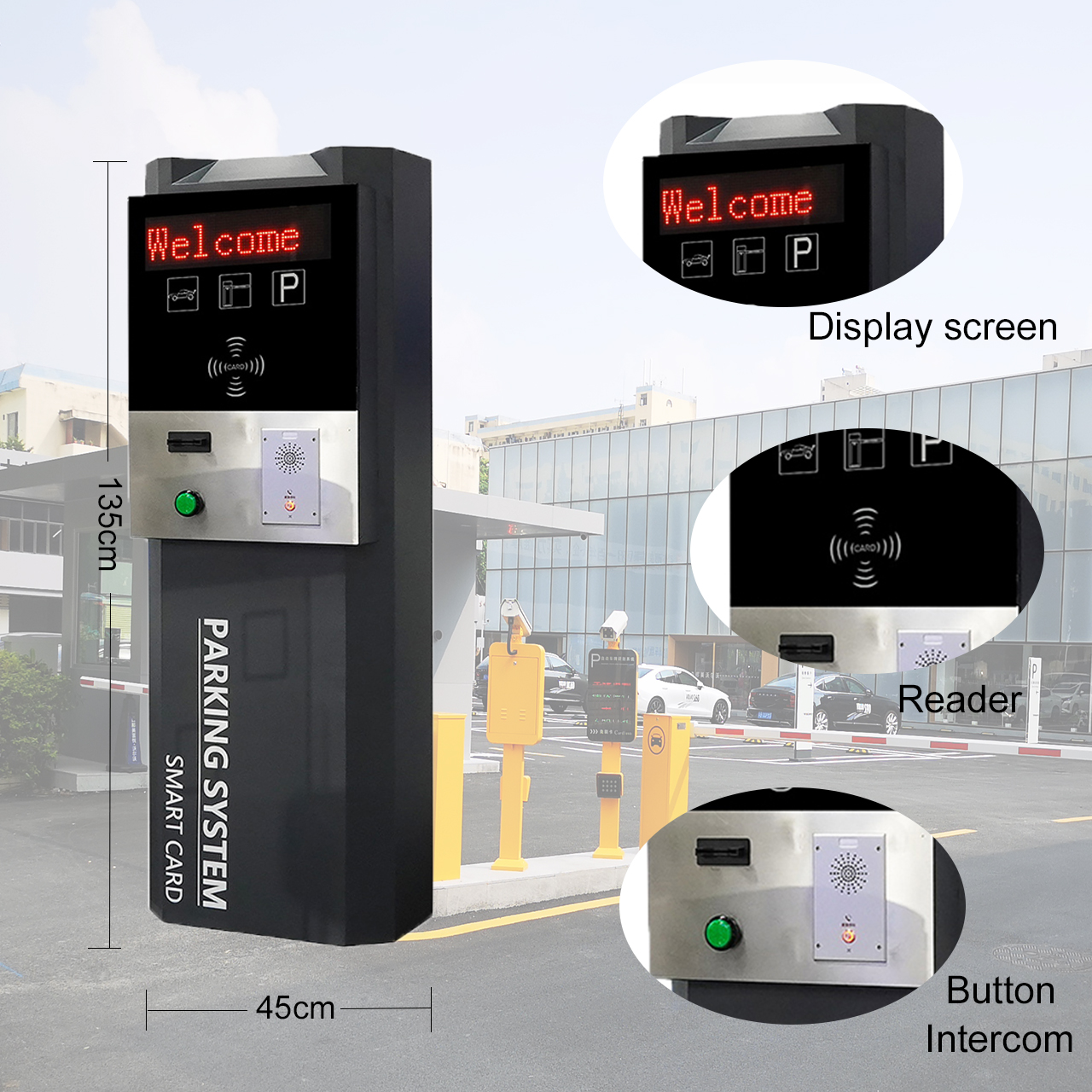 1. Unique manual release can stop the boom at any angle, Auto-reset when power on.
2. Bar can rise and fall on left/right sides by setting on the same machine.
3.One balance spring is suitable for all types of bars.
4. Unique remote controller, 3 buttons to control the barrier gate, safety and easy using.
5. Support the external and internal VEHICLE LOOP DETECTOR (optional).
6. Machine core can automatically adapt to low temperature.
Software part introduction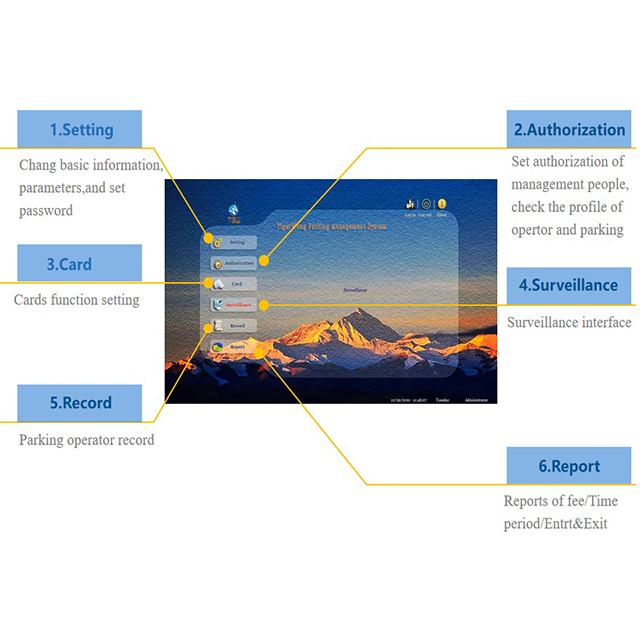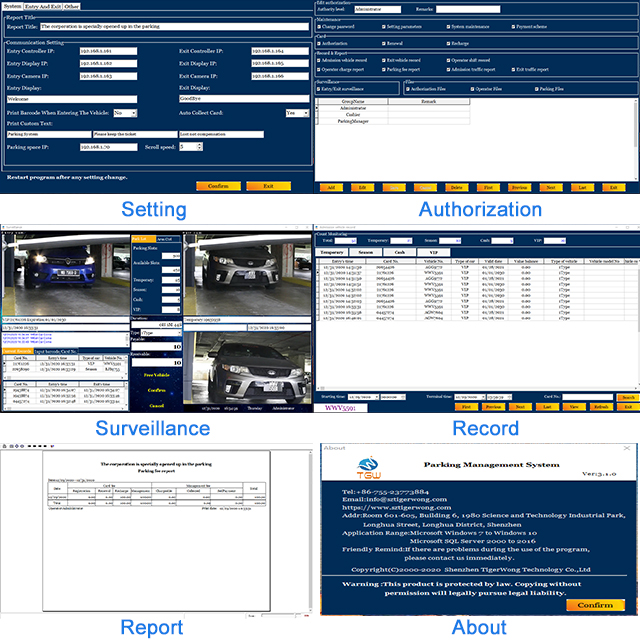 How does it work? Card Parking Composition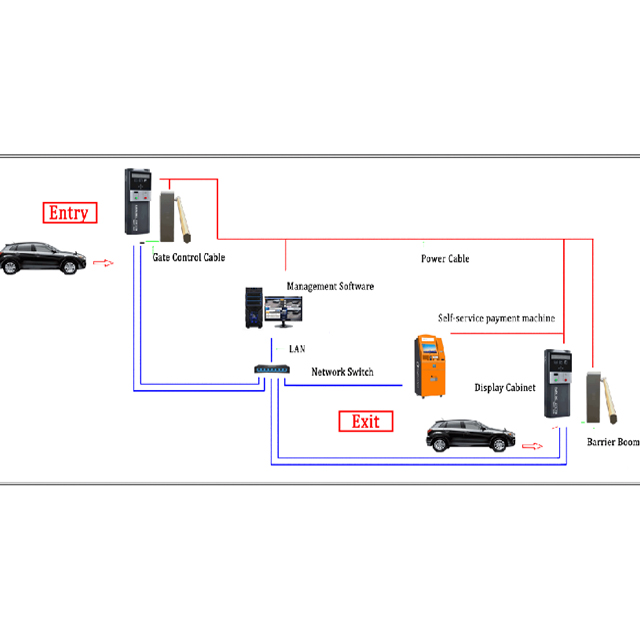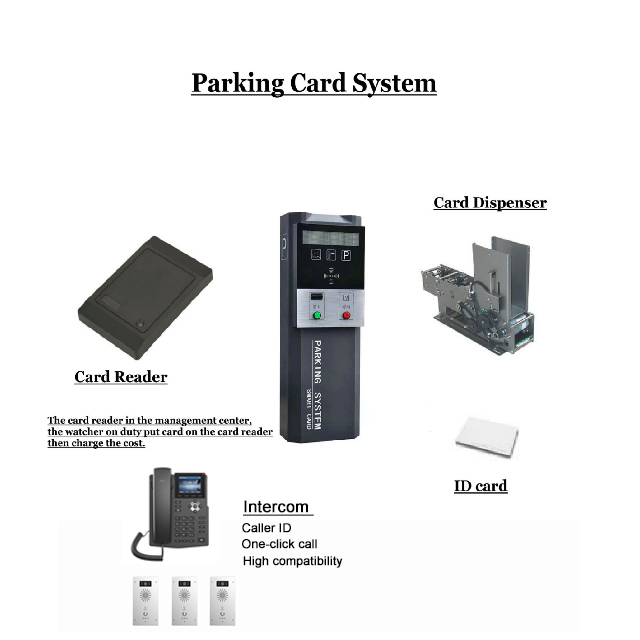 Process description:
Entrance:
Push Button and Take a Card.
Take the card and paste up it on the dispenser box to raise the barrier gate.
It must be waiting a minute that the barrier has alreadlly rose up.
Exit:
The vehicle begin go through the barrier and entry parking.
Keeping the card for exit.
Advantages of parking ticket dispenser
Advantages of parking lot entrance control ticket dispenser
* It can realize "one car spit out one card", "non-entry no longer spit out card"
* Intercom with the center and automatic counting and statistics function
* It can store 200 ISO standard proximity cards (with automatic card issuing machine)
* High-brightness LED Chinese characters are automatically displayed and turned over, and the remaining parking spaces are displayed
* Appearance size and color are optional
* Voice prompt, help intercom function
Advantages of parking lot exit control ticket dispenser
* Can realize "one car swallow one card"
* Intercom with the center and automatic counting and statistics function
* High-brightness LED Chinese characters automatic display, screen flip, charge amount display
* Appearance size and color are optional
* Charged voice prompt, help intercom function
Company Advantages
· Tigerwong Parking UHF system is professionally designed. It is created by our product designers who are proficient in design concepts and principles of design, aesthetics, basic styles, and bedding styling and detail.
· Its performance is guaranteed by well-selected materials.
· Since the amount of heat produced by traditional lighting is so high, the risk of fire due to overheating is obvious. Luckily, this product does not come with the same risks, since it always remains cool for use.
Company Features
· Shenzhen Tiger Wong Technology Co.,Ltd has a long-standing reputation in face recognition lock market.
· The finest quality of face recognition lock relies on the introduction of leading technology.
· To achieve sustainability, we will adopt the latest green manufacturing technology. We believe the application of the technology will improve sustainability and efficiency no matter in production methods or resource use.
Application of the Product
The Smart Car Parking Ticket System produced by our company is widely recognized by customers and widely used in field.
According to different needs of customers, Tigerwong Parking Technology is capable of providing reasonable, comprehensive and the most cost-effective solutions for customers.