1. "Great advocate for Open Access" of physical access control
In a post made in 2003, Stevan Harnad, another Open Access advocate, called Arunachalam "India's and the Developing World's great advocate for open access". Arunachalam had then been named as Co-Director of the CogPrints Archive.
Arunachalam has said that his "interest in promoting Open Access specifically started around 1996, when I began working as a visiting faculty at the Indian Institute of Technology, Chennai".
He has argued that research performed in India, and funded by Indian taxpayers, is reported in a few thousand journals, both Indian and foreign. But since some of these journals are very expensive, "many Indian libraries -- including sometimes the author's own institutional library -- are not able to subscribe to them. As consequence, other Indian scientists working in the same, or related, areas are unable to read these papers. This is a problem common to all developing countries."
Arunachalam's view is that "if all these papers were published in OA journals, or if the authors made them freely available on the Web by self-archiving them either in institutional OA archives or in central archives like arXiv and CiteSeer then the problem would vanish." He is known to favour the self-archiving route for Indian researchers. This is because, he says, "it would allow us to achieve 100% OA (open access) more quickly."
Indian research are believed to published in equal proportions in both Indian and foreign journals, but most Indian ones have a very poor circulation. Resultantly, Indian research work does not reach a wide audience "affecting both its visibility and its impact". Hence, Arunachalam has argued that Open Access archives are "very important" for the Indian researcher, whom it could offer greater visibility.
------
2. Introduction of physical access control
IAPS is an association of physics students and student societies from around the globe, working to promote peaceful collaboration amongst its members. These are represented by national and local committees, who meet regularly to ensure the relevance of activities.
Since 1987, IAPS has worked continuously to support friendly relations and collaboration between physics students. The group supports its members in their academic and professional work by discussing and acting on scientific, social and cultural issues. IAPS is a recognised non-governmental organisation run entirely by students from around the world.
IAPS runs an annual International Conference of Physics Students (ICPS), one of the biggest student organized conferences in the world. IAPS also organizes visits to global research institutions such as CERN or Culham Centre for Fusion Energy, international physics competitions, summer schools, exchange programmes and multinational meetings.
On a daily basis, IAPS is run by an Executive Committee, which is elected at the Annual General Meeting (AGM), held during the ICPS with the participation of all member societies. Most of the activities are run through the help of student volunteers, whose collaboration is necessary to ensure that all activities are offered at prices that allow participation from countries with weaker economies.
Throughout its existence, IAPS has been accumulating a number of partnerships with several international organizations. Between the most long-standing collaborators stand the European Physical Society (EPS) and the International Union of Pure and Applied Physics (IUPAP). IAPS continuously pursues collaborative partnership efforts with other organizations to have a positive impact in the global scientific community.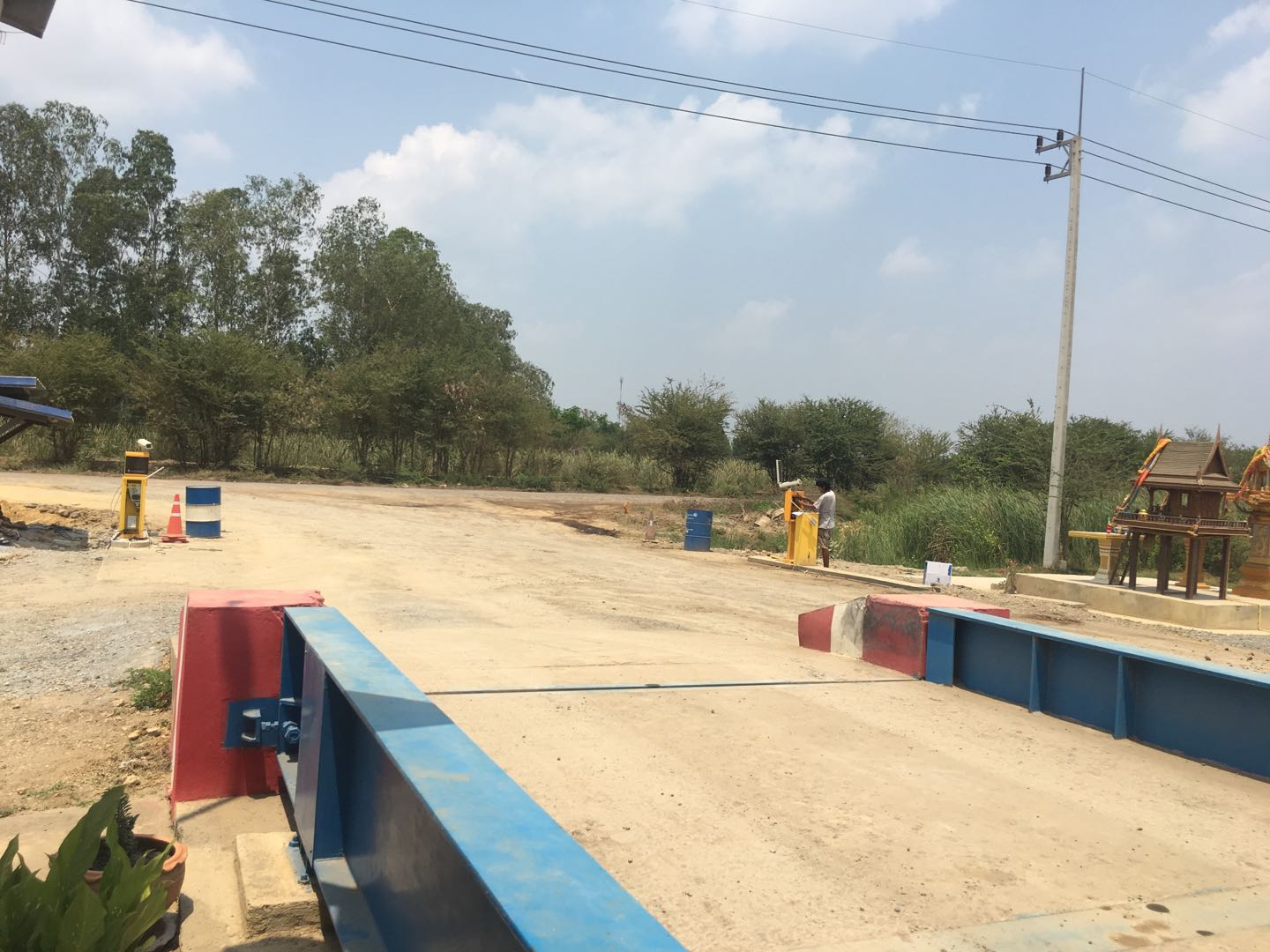 ------
3. Generic cell rate algorithm of physical access control
The generic cell rate algorithm (GCRA) is a leaky bucket-type scheduling algorithm for the network scheduler that is used in Asynchronous Transfer Mode (ATM) networks. It is used to measure the timing of cells on virtual channels (VCs) and or Virtual Paths (VPs) against bandwidth and jitter limits contained in a traffic contract for the VC or VP to which the cells belong. Cells that do not conform to the limits given by the traffic contract may then be re-timed (delayed) in traffic shaping, or may be dropped (discarded) or reduced in priority (demoted) in traffic policing. Nonconforming cells that are reduced in priority may then be dropped, in preference to higher priority cells, by downstream components in the network that are experiencing congestion. Alternatively they may reach their destination (VC or VP termination) if there is enough capacity for them, despite them being excess cells as far as the contract is concerned: see priority control.
The GCRA is given as the reference for checking the traffic on connections in the network, i.e. usage/network parameter control (UPC/NPC) at usernetwork interfaces (UNI) or inter-network interfaces or network-network interfaces (INI/NNI). It is also given as the reference for the timing of cells transmitted (ATM PDU Data_Requests) onto an ATM network by a network interface card (NIC) in a host, i.e. on the user side of the UNI. This ensures that cells are not then discarded by UPC/NCP in the network, i.e. on the network side of the UNI. However, as the GCRA is only given as a reference, the network providers and users may use any other algorithm that gives the same result.
------
4. Federal elections of physical access control
With a final total of 247 seats (56.78%) in the House and 54 seats in the Senate, the Republicans ultimately achieved their largest majority in the U.S. Congress since the 71st Congress in 1929.
Congressional electionsSenate electionsAll 33 seats in Senate Class II were up for election. Additionally, three special elections were held to fill vacancies in Class III.
Of the 36 Senate races, the Republican Party won 24 (a net gain of nine seats, which represents the largest gain for a party in the Senate since 1980, and the largest Senate gain in a midterm since 1958) and the Democratic Party won 12, thus resulting in the Republicans regaining control of the Senate for the first time since 2006, with a total of 54 seats. The race in Louisiana headed to a run-off on December 6, 2014, in which Rep. Bill Cassidy (R) defeated 3-term incumbent Sen. Mary Landrieu 55.9% to 44.1%.
House of Representatives electionsAll 435 voting seats in the United States House of Representatives were up for election. Elections were held to select the delegates for the District of Columbia and four of the five U.S. territories. The only seat in the House not up for election was the Resident Commissioner of Puerto Rico, who serves a four-year term. The Republican party won 247 seats (a net gain of 13 seats) and the Democratic Party, 188 seats. Thus, the Republicans gained their largest majority in the House since 1928. Nationwide, Republicans won the popular vote for the House of Representatives by a margin of 5.7 percent.
On March 11, there was a special election for Florida's 13th congressional district, won by the Republican Party.
------
5. Current superintendent of physical access control
Tonya Hoover, National Fire Academy Superintendent
Tonya Hoover is the Superintendent of the U.S. Fire Administrations National Fire Academy (NFA). She was named to this position in May 2017. As Superintendent, Ms. Hoover provides leadership for the NFA, which focuses on enhancing the ability of fire and emergency services and allied professionals to deal more effectively with fire and related emergencies.
Ms. Hoover is an accomplished executive with more than 20 years of management experience in both local and state government. She has successfully worked at high levels of government in developing and implementing fire protection, fire prevention, fire training, and community risk reduction programs.
From July 2009 to July 2016, Ms. Hoover served as the California State Fire Marshal, where she was responsible for statewide fire prevention, fire service training, pipeline safety, code and regulations development, and analysis and implementation. She was the California Assistant State Fire Marshal from September 2007 to June 2009. Previously, Ms. Hoover served as a fire marshal/battalion chief for a local fire department and was a deputy campus fire marshal for the University of California at Berkeley. Ms. Hoover was on the Board of Directors for the National Fire Protection Association and the International Fire Service Training Association, and is an active committee member with the International Code Council.
Ms. Hoover received her MBA in Business and Human Resources from the University of Phoenix in 2006 and a Bachelor of Science in Technical Education, specializing in Fire Protection and Safety, from Oklahoma State University in 1985. She holds an associate degree in Fire Protection Engineering Technology (also from Oklahoma State University) and possesses a California lifetime teaching credential for fire science.
------
6. Turnout of physical access control
Nationwide voter turnout was 36.4%, down from 40.9% in the 2010 midterms and the lowest since the 1942 elections, when just 33.9% of voters turned out, though that election came during the middle of World War II.
The states with the highest turnout were Maine (59.3%), Wisconsin (56.9%), Alaska (55.3%), Colorado (53%), Oregon (52.7%) Minnesota (51.3%), Iowa (50.6%), New Hampshire (48.8%), Montana (46.1%) and South Dakota (44.6%), all of which except for Iowa and Montana featured a competitive gubernatorial race and all of which except for Maine and Wisconsin also featured competitive Senate races. The states with the highest turnout that had no Senate or gubernatorial race that year were North Dakota (44.1%) and Washington state (38.6%).
The states with the lowest turnout were Indiana (28%), Texas (28.5%), Utah (28.8%), Tennessee (29.1%), New York (29.5%), Mississippi (29.7%), Oklahoma (29.8%), New Jersey (30.4%) and West Virginia and Nevada (31.8%). Indiana and Utah had no Senate or gubernatorial elections and the others all had races for at least one of the posts, but they were not considered competitive. Turnout in Washington, D.C. was (30.3%).
According to CNN Young Americans aged between 18-29 accounted for 13%, down from 19% in the presidential election two years before.
Analysis by the Pew Research Center found that 35% of non-voters cited work or school commitments, which prevented them from voting, 34% said they were too busy, unwell, away from home or forgot to vote, 20% either didn't like the choices, didn't know enough or didn't care and 10% had recently moved, missed a registration deadline or didn't have transportation.
The New York Times counts apathy, anger and frustration at the relentlessly negative tone of the campaigns as the reasons of low turnout and stated, "Neither party gave voters an affirmative reason to show up at the polls."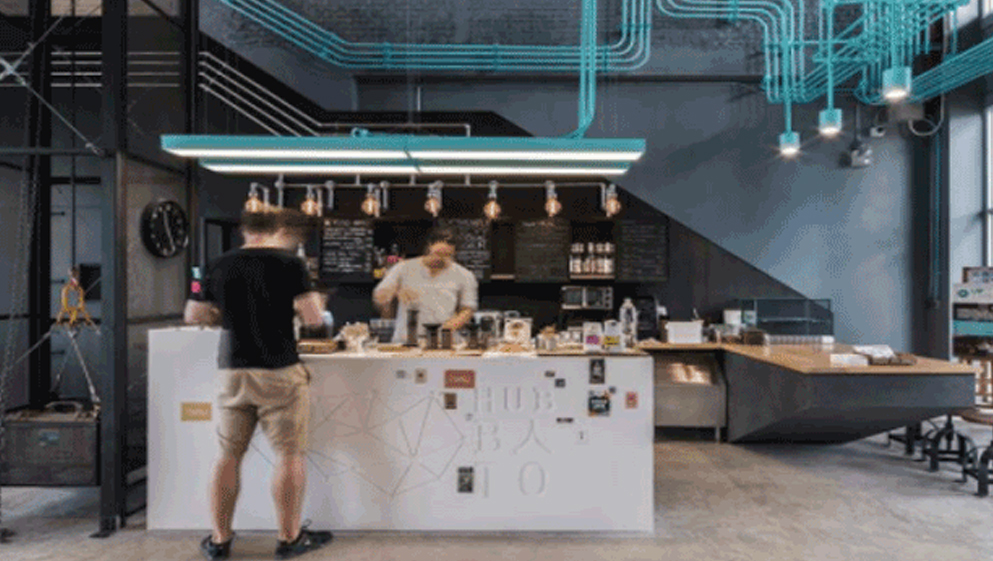 ------
7. Communist Organisation in the British Isles of physical access control
The Communist Organisation in the British Isles (COBI) was a Marxist-Leninist political party in Britain and Ireland. It was founded in 1974 by members of the British and Irish Communist Organisation (BICO) who disagreed with BICO's stance on workers' control, which the COBI described as reducing "the working class to a plastic object of bourgeois history" and
"fundamentally anti-Marxist". The COBI, however, retained several of BICO's policies, including supporting the partition of Ireland, backing the UK joining the European Economic Community, and opposition to Trotskyism.
The new group had already begun studying the work of the De Leonist Socialist Labour Party, also taking its arm-and-hammer logo as its own. It rapidly published a series of publications all bearing the name of their journal Proletarian, of which at least four issues were published, variously described as texts, broadsides or simply as pamphlets. COBI stated that it would use the work of "Marx, Engels, Lenin, Stalin and Mao as bases" and also defended the idea of the vanguard party as the means for achieving socialism.
It was known for its strict entry conditions, which included knowledge of at least one language other than English, and a commitment from members to "maintain himself/herself in a state of mental and physical fitness and preparedness". Members were also required to develop theoretical work to a standard satisfactory to the organisation as described in the group's Platform, published in September 1976.
In 1977, the party was officially renamed Communist Formation. Always small it disbanded a few years later, some of its last remnants joining the Socialist Unity coalition.
Notable members included the Scottish computer scientist Paul Cockshott and the Welsh historian Gwyn A. Williams.